16 August 2013 13:49 (UTC+04:00)
1 687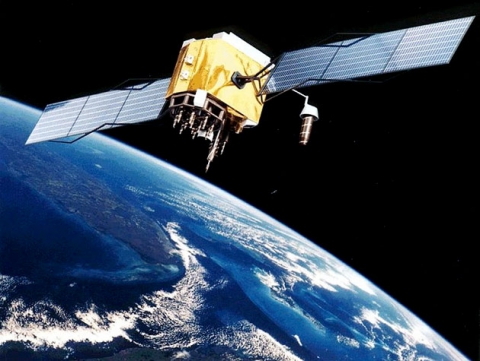 By Nigar Orujova
The Ukrainian state television UTR and Turkish VTV Antalya channel have started broadcasting via the first Azerbaijani telecommunication satellite Azerspace-1, the Azerbaijan's Communication and Information Technology Ministry reported on August 16.
Broadcasting of local and foreign television and radio channels through Azerspace-1 is expanding.
Currently, more than 50 channels are broadcasted via the national satellite, and their number is expected to increase in the near future.
Moreover, North African telecommunication operators began using resources of the satellite in May.
According to Azerbaijani space agency Azercosmos, the satellite operator has implemented more than 50 percent of the satellite's resources.
The satellite broadcasts more than 50 television channels, eight of which are local, including AzTV, ITV, CBC, Xezer TV, ANS TV, Medeniyyet TV, Idman Azerbaycan, Azad Azerbaycan TV.
TV channels are currently broadcasting both standard and live via the satellite. Radio channels are also broadcasting by means of the satellite.
The TV content is available when satellite antennas are configured with 11,169 MHz frequency, 20,400 speed, Horizontal and FEC - 5/6 polarization.
The national satellite, Azerspace-1, started its full commercial operation on July 16. Some 80 percent of the satellite's resources are available for commercial purposes.
The volume of revenues from Azerspace-1 project will reach approximately $10 million until the year-end.
The satellite was designed to offer digital broadcasting services, Internet access, data transmission, to create multiservice VSAT networks and provide for governmental communication.
The satellite's services cover Eastern Europe, the Caucasus, Central Asia and North Africa.
Related News