20 December 2012 13:55 (UTC+04:00)
1 760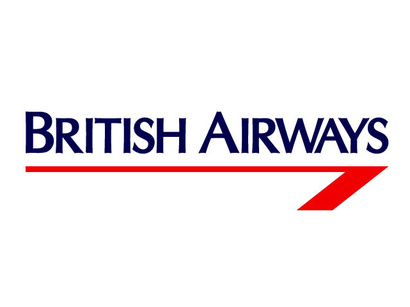 British Airways has compiled a list of the top 13 destinations for Azerbaijani tourists to visit in 2013, with Dubai, Rio de Janeiro and Las Vegas featured as some of the hot spots for next year, Trend news agency reported.
Paolo De Renzis, BA's commercial manager for the Middle East and Central Asia, said that this list is a mix of new destinations and popular favourites. "This list shows that while travellers are eager to visit well-established destinations such as Las Vegas and Dubai, they are also looking for something off the beaten path. This list is just a small selection of the 175 destinations in British Airways' extensive network, which can be accessed with easy connections through London Heathrow's Terminal 5."
Richard Tams, British Airways head of UK & Ireland sales, said: "Undoubtedly consumers will continue to be driven by value-for-money next year, with routes such as Dubai, Cape Town and Bangkok already proving popular. We're also experiencing a real growth in Asia right now and responding to demand with a number of new routes, including Seoul and Sri Lanka."
Compiled by a panel of experts and using company data, British Airways' top 13 destinations for 2013 features:
Sri Lanka: The 'Pearl of the Indian Ocean', the tropical island of Sri Lanka has seen a recent boost to tourism, becoming the must-visit destination for intrepid travellers.
Ash van Wensveen, British Airways' destination manager, said: "There's a real buzz about Sri Lanka right now. For a small island it offers a lot, from endless beaches, to elephant treks and several Unesco world heritage sites to visit - it's hard to think what Sri Lanka doesn't offer."
Rio de Janeiro, Brazil: If the afterglow of the London 2012 Games has left you longing for more, then its next host Rio is the place to visit, as it gears up to 2016 Games, the 2014 Brazil World Cup, and FIFA Confederations Cup next year. With its famous sun-kissed beaches to enjoy by day and fun parties at night, there's a lot to love about one of the most vibrant cities in the world.
Seoul, Korea: Gangnam style may have awakened our senses to Korea, but there's a lot more to Seoul than 'K-pop music! Mike Rock, British Airways commercial manager Seoul, said: "There's a lot happening in Korea right now, business is thriving and it's a tourist destination on the up. The mega metropolis is home to some 10 million people, and is attracting a fresh new audience."
Croatia: The jewel of the Adriatic Sea, Dubrovnik continues to appeal to holidaymakers from far and wide, including many high profile celebrities. 2013 will be a big year for Croatia, as the country joins the EU in July.
Vietnam: Vietnam has become one of the most talked about destinations in recent years. Its capital Hanoi is rapidly attracting a crowd of adventurous travellers, looking to soak up the local culture of which there's plenty. Not mainstream enough to be a tourist trap, many compare it to Thailand twenty years ago - making now the perfect time to visit.
Punta Cana, Dominican Republic: Nestled in the Spanish Caribbean, Punta Cana is earning itself a reputation as a great value destination for family holidays.
Ash van Wensveen, British Airways' destination manager, said: "People are really waking up to Punta Cana. There's a real buzz from holidaymakers creating word of mouth on its affordability, fabulous hotels and beaches that dip into the Caribbean Sea."
Derry, Northern Ireland: Voted as the City of Culture for 2013, there's never been a better time to visit Derry. Just over an hour from Belfast, it's a great destination for a city break, especially to enjoy the many celebrations and cultural events taking place there next year.
Las Vegas, USA: The classics never go out of fashion, and with more services to Sin City than ever before, tourists hoping to party like Prince Harry need look no further! Top-end hotels, theatrical shows, exquisite restaurants and all-night entertainment continue to draw the crowds.
Tbilisi, Georgia: Georgia's capital has enjoyed a makeover, with a number of new restaurants and hotels opening.
British Airways' head of UK and I sales, Richard Tams, said: "With its scenic walks, charming town, vineyards and local wine and cognac to enjoy, Tbilisi is perfect for a cultural weekend away and is already attracting couples and grown up stag nights!"
San Diego, USA: Great for golf, excellent for eating, brilliant for barhopping, California's best kept secret is a great place to visit any time of year.
Cape Town, South Africa: Cape Town offers everything you could want from a holiday. Good food, great wine, day trips, stunning views, vineyards, beaches, sunsets and much more!
Alicante: The Spanish do fiesta like no one else, and Alicante is a great city for those who prefer to fiesta than siesta! The Old Town offers dozens of bars and restaurants for after dark, and is also host to a growing number of festivals. During the day the local markets are buzzing, and sandy beaches welcoming.
Dubai: Ever-popular Dubai continues to attract travellers with its Middle Eastern charm. It recently launched a 'Hello Kitty' spa, and boasts its own indoor ski slope.
Ash van Wensveen, British Airways destination manager, said: "Dubai has become more affordable over the past few years, yet still offers super high-end hotels and unrivalled luxury."
Related News