President: New power station will be built using domestic resources of Azerbaijan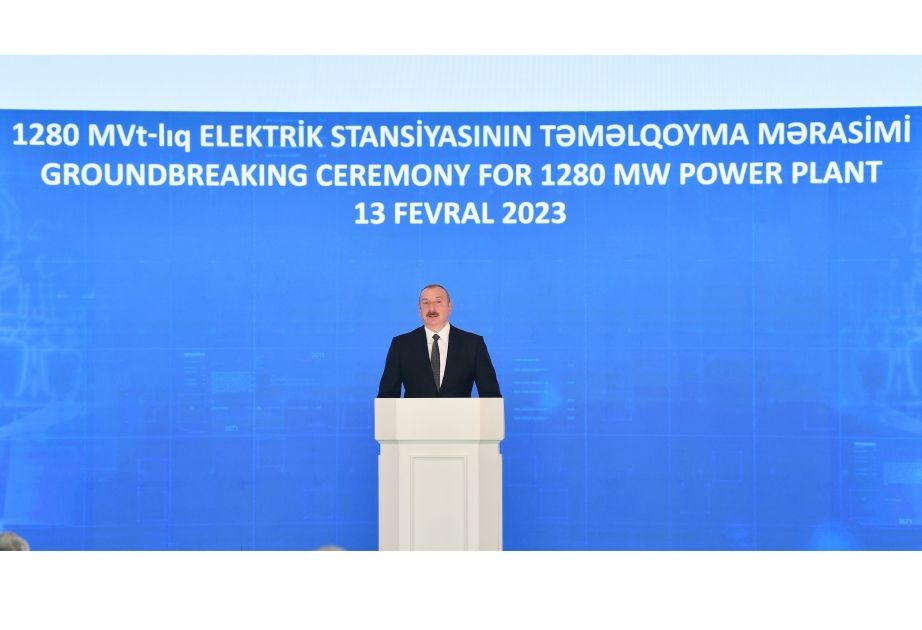 "The new station, meeting modern standards, will consume significantly less carbon dioxide - by 2 million tons, and thus it will be of great benefit to the environment," said President Ilham Aliyev as he addressed a groundbreaking ceremony for a thermal power plant, the largest in Azerbaijan's independence period.
"The station will be built using the domestic resources of Azerbaijan. I should also say that according to the information I have been given, the total cost of the plant will be about 400 million dollars, and people familiar with the field of electricity generation know how much a plant with a capacity of about 1,300 megawatts can cost. That is, the funds to be invested in this station are three to four times lower than is normally spent on the construction of stations of this size," the president noted.
---
Follow us on Twitter @AzerNewsAz