First cargo via Afghanistan-Turkmenistan-Azerbaijan-Georgia-Turkey transport corridor to be shipped in October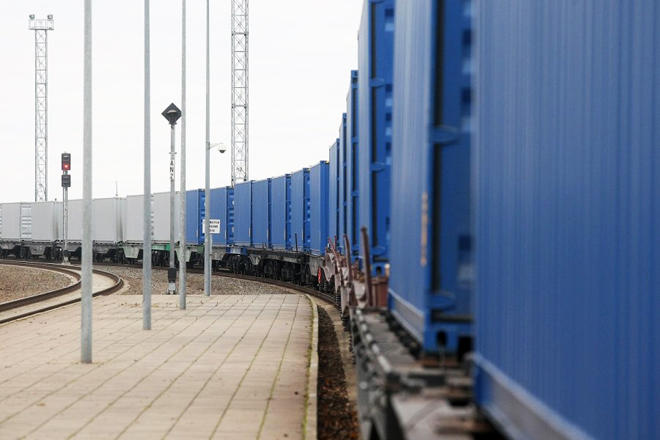 By Trend
The first delivery of Afghan goods through the international transport corridor Lapis Lazuli, which passes through Afghanistan, Turkmenistan, Azerbaijan, Georgia, Turkey and further to Europe, will be held in October, the Ministry of Industry and Commerce said.
The ministry noted that the first delivery will be of a test character and two containers to be shipped of Afghan carpets and gemstones l will go to Turkey and Holland.
The pilot phase will enable the Lapis Lazuli Corridor countries to assess problems and challenges and they will then take the necessary steps to solve the issues, the director of transit and trade facilities at the MoIC Yahya Akhlaqi said.
According to Akhlaqi, the Afghan goods will be sent to Turkey and Holland by railway and on trucks and will reach the Black Sea ports in six days.
"At today's meeting with transport companies, we decided to transfer some of the goods via railway and the rest via truck and ship," said Akhlaqi.
The International Chamber of Commerce's country director Abdul Qadir Bahman meanwhile said the Lapis Lazuli Corridor will help traders export and import goods quickly and more cheaply.
According to the Lapis Lazuli project, railways and highways will connect the city of Torghundi in the Afghan province of Herat with Turkmenistan's Ashgabat, and further with the Caspian port of Turkmenbashi. The corridor will extend to Baku, going further through Tbilisi to Ankara with branches leading to Poti and Batumi in Georgia, and go ahead from Ankara to Istanbul.
The budget of the project is estimated at $2 billion. This large-scale project is aimed at increasing the economic integration of countries in the region and increasing trade.
---
Follow us on Twitter @AzerNewsAz