Access to state e-services may be more simplified in Azerbaijan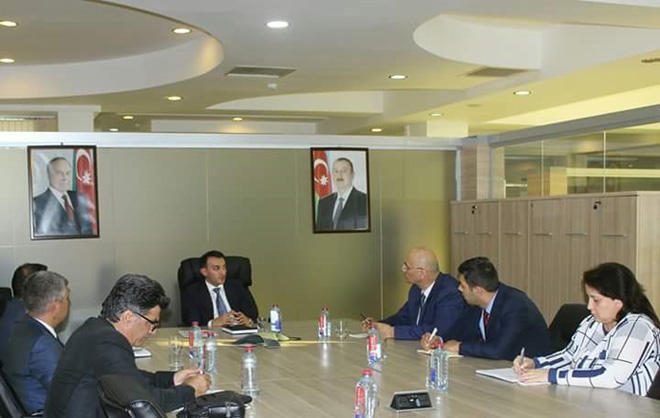 By Trend
The work on the creation of e-government in Azerbaijan will be accelerated, the coordinator of the public council for the promotion of e-services at the State Agency for the provision of services to citizens and social innovations Osman Gunduz told Trend.
He said that recently,this issue was touched upon within the framework of the meeting with the Chairman of the State Agency Ulvi Mehdiyev.
"In March of this year, the authority to build e-government in the country was transferred to the "E-Government Development Center". During the meeting with the agency's management, the main goals and priorities for the construction of the e-government were discussed, which should be implemented first and how the public council can help in this matter. In addition, the issues of strengthening the activities of the Council itself, organizational issues and strengthening relations with the agency were discussed," he noted.
Gunduz said that one of the priorities is to provide more simplified and ubiquitous access of citizens to e-services, and in this regard, the main emphasis will be placed on mobile technologies.
One of the simplified services, as he said earlier, could be the "Asan arayış" service, which would allow citizens to independently decide on the transfer of personal information to third parties, which can be technically resolved via SMS notifications.
It is proposed to create a system that would allow the third party to receive this information with the permission of the citizen. To do this, the citizen should have specified his/her mobile phone number on the e-services portal. In the event that a structure wants to obtain personal information about a citizen (for example, a residence certificate), as soon as a request with the indication of the individual identification number (FIN) of the citizen is given, an SMS notification will be sent to the mobile phone number indicated.
In the text of the message it will be indicated that a certain structure is trying to get a certificate of his/her residence. By the same notification, the citizen will be able to confirm or refuse to provide this information.
"The main emphasis should be placed on educational work among the population to increase the digital literacy of citizens regarding the use of e-services. I believe the meeting with the agency's management was very important and useful for everyone and it is possible that in the near future the results of the work will be fruitful",he said.