14 September 2016 12:31 (UTC+04:00)
3 553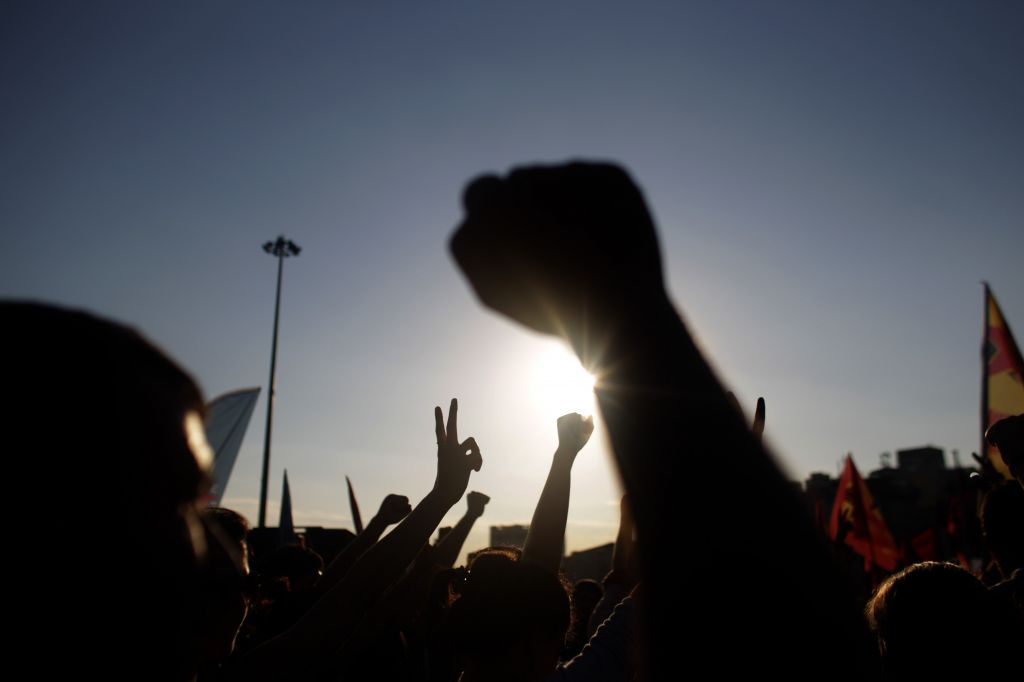 By Rashid Shirinov
The supporters and families of the members of armed group Sasna Tsrer, who in July seized the building of a police station in Yerevan and later surrendered to the authorities, carried out a protest in front of the Armenian Parliament's building on September 13, News.am reported.
The demonstrators tried to figure out what actions will be taken in connection with Sasna Tsrer from the Armenian parliamentarians.
One of the participants of the protest said that none of the MPs listened to their demands. "We want to understand what the parliamentarians are planning to take in relation to the members of Sasna Tsrer and political prisoners. However, none of them, except Hovhannes Margaryan wanted to listen to us," she said.
On July 17, a group of armed men entered the territory of the Armenian police patrol department in the Erebuni district of Yerevan and took several people hostage. The attackers demanded the release of Armenian opposition figure Jirair Sefilyan, who was arrested on charges of illegal possession of arms. They also demanded resignation of Armenian President Serzh Sargsyan.
Following the long-lasting talks, the armed group on July 23 released all of the hostages. Nevertheless, they refused to lay arms down and surrender to the authorities. On July 27, the group took new hostages. They were four ambulance doctors who arrived at the police station to assist the wounded in the shootout between the police and Sasna Tsrer members. By July 31, they were also released, and the armed group surrendered. The two-week seizure took lives of two Armenian police officers.
From the first day of the seizure, Armenian people started their protest actions against authorities by gathering on Yerevan's streets. Following the rally in Sari Tagh district of Yerevan, the police brutally dispersed the protesters and arrested 165 people. As a result, 73 citizens addressed medical institutions with injuries of varying degrees of severity.
Related News