8 June 2015 11:18 (UTC+04:00)
7 979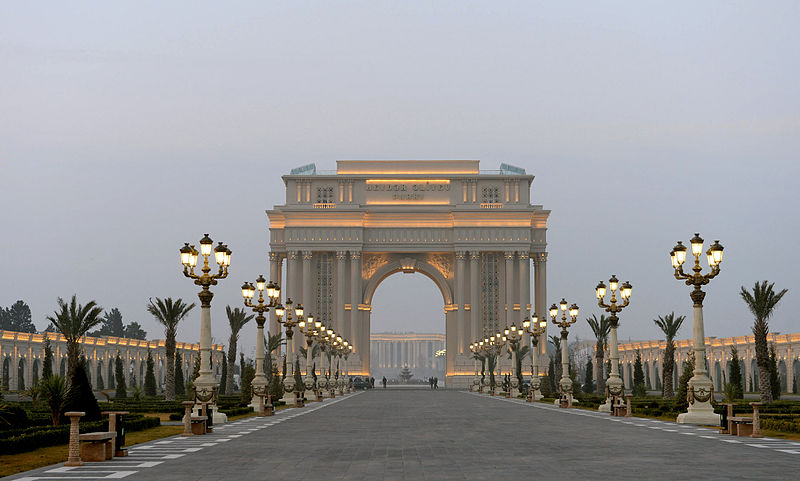 By Nigar Orujova
Guests of the inaugural European Games, Baku 2015 have a chance to not only visit the capital city, Baku, but also travel around the country and discover Azerbaijan's many beauties.
Some 375 km away from Baku, tourists will find the ancient city of Ganja, the second largest city of the country. Research showed that ancient Ganja is more than 4,000 years old.
The northeastern foot of the Lesser Caucasus Mountains is a picturesque place which has attracted many people across the centuries. This made the history of the region profound and captivating. Ganja is significant to the politico-economic and cultural life of the country since the earliest of times.
Arabs and Khazars, Seljuks and Mongols and tsarist Russia, all desired to rule the strategic region. Nervertheless, the region remains well known around the world not for the wars which were fought over it, but because of its famous poet: Nizami Ganjavi, a poet of peace and love.
Visiting Ganja one cannot skip a visit to the mausoleum of the great poet, a remarkable monument of Nizami.
Ganja was also the capital of Azerbaijan, when the country first declared its independence in 1918, thus playing a leading role in the history of the country.
The region is famous for its nature, namely Goygol Lake and reserve. A large mountain lake surrounded by the mountains of the Lesser Caucasus was formed at a result of a devastating earthquake that destroyed the mountain Kapaz in the 12th century.
The color and clarity of the waters of Goygol Lake, located 1,600 above sea level is striking. The banks of the lake are covered with forests and rich of flora and fauna.
This area is ideal for swimming, walking, travelling and family picnics.
Despite numerous destructions during its long existence, Ganja has retained the appearance of a beautiful city with many monuments of architecture. One of the main features of the city is the Juma Mosque - Ganja central mosque.
Among other ancient monuments are: bridges, the palace of Sultan Darus, towers, mosques, madrasas, baths, caravanserais and complex of buildings Imamzade. There is also the first parliament of the Democratic Republic of Azerbaijan with its large city park in front of it.
To learn more about the history of the prominent city tourists can visit the local museum which has more than 30,000 artifacts located in the 18 exhibition halls.
Although an ancient city, Ganja was selected to be a European Youth Capital in 2016.
Sport is developing in the city now that it has an Olympic Complex with its various sports equipment and infrastructures.
While visiting the city do not forget to taste the local food and buy local fruits and vegetables - Enjoy the summer's spirit.
--
Nigar Orujova is AzerNews's staff journalist, follow her on Twitter: @o_nigar
Follow us on Twitter @AzerNewsAz
Related News