18 September 2018 12:20 (UTC+04:00)
4 016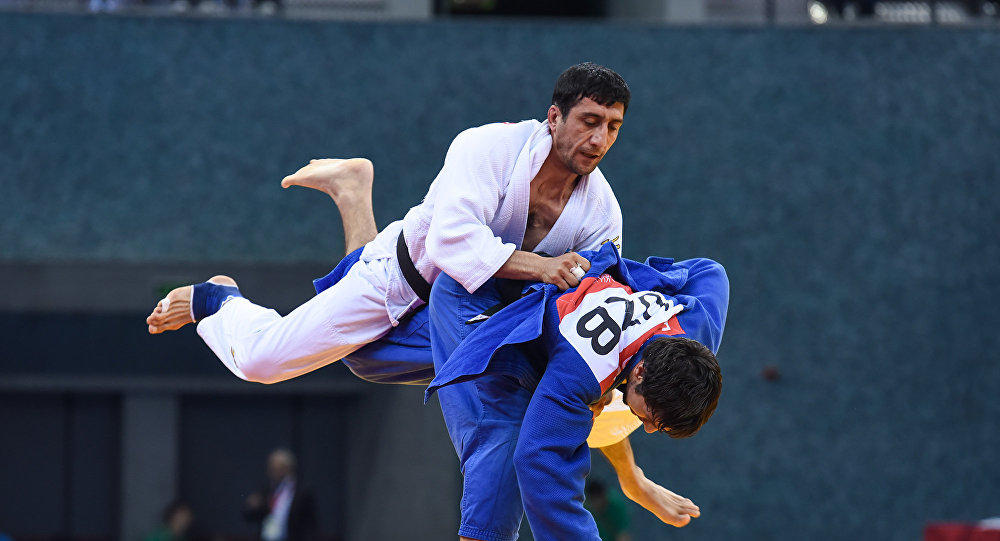 By Naila Huseynli
Opening ceremony of World Judo Championship to be held in Baku is scheduled for September 21.
The calendar of World Judo Championship which will take place in Baku's National Gymnastics Arena has been clarified.
The draw of the prestigious competition will be held at Hilton Hotel, on September 19. The event will be accompanied by the special opening program which will start at 2 pm. Moreover, the popular Italian singer Al Bano will also attend to the event.
During the competition, individual meetings will take place at 10 am and final matches will start at 4 pm.
The mixed team competition which will take place only on September 27 is scheduled for 9 am.
September 19
Individual and team competitions draw at 14:00
September 20
Women 48 kg \ men 60 kg
Initial matches at 10:00.
Final matches at 16:00.
September 21
Women's 52 kg / men 66 kg
Initial matches at 10:00.
Opening ceremony at 14:00
Final matches at 16:00
September 22
Women's 57 kg / men 73 kg
Initial matches at 10:00
Final matches at 1t 16:00
September 23
Women's 63 kg / men 81 kg
Initial matches at 10:00
Final matches at 16:00
September 24
Women 70 kg / Men 90 kg
Initial matches at 10:00
Final matches 16:00
September 25
Women's 78 kg / Men 100 kg
Initial matches at 10:00
Final matches at 16:00
September 26
Women +78 kg / Men +100 kg
Initial matches at 10:00
Final matches at 16:00
September 27
Mixed team competitions at 09:00
---
Follow us on Twitter @AzerNewsAz
Related News