Trans-Caspian gas pipeline, promising project for Turkmenistan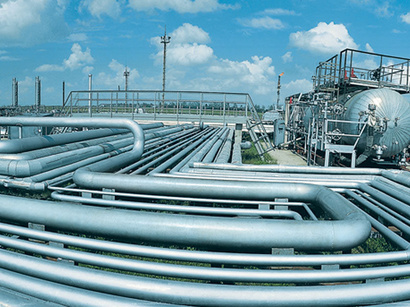 By Vusala Abbasova
Turkmenistan's President Gurbanguly Berdimuhammadov emphasized the Trans-Caspian gas pipeline as a promising project for the country's plans to diversify Turkmen energy supplies in the direction of European markets during the last governmental meeting.
In his statement, Berdimuhammadov praised the role of the transnational pipelines as a real contribution to creating international energy cooperation and as an effective stabilizing factor to have a positive impact on the process of strengthening socio-political stabilization.
Having the fourth largest proven gas reserves in the world, Turkmenistan is actively implementing an energy strategy aimed at diversifying its supply routes to the largest global markets, where the demand for energy resources is growing.
The country is studying opportunities to enter the European market. For this purpose, it promotes a 300-km pipeline under the Caspian Sea to the Azerbaijani coasts to deliver 30 billion cubic meters of Turkmen blue fuel to Europe.
The Trans-Caspian gas pipeline could become a part of several large-scale projects, including AGRI and TANAP.
Energy-rich Turkmenistan, producing about 70-80 billion cubic meters of gas a year, is interested in the construction of the Trans-Caspian gas pipeline, as it will create an additional guarantee for the reliable and stable export of Turkmen energy resources to international markets.
Azerbaijan is also interested in the construction of the Trans-Caspian Pipeline as it can get huge benefits from the transportation the Turkmen gas via its territory.
The project is in the strategic interest of Europe at a time when the EU is attempting to decrease its dependence on Russian gas.
In recent years, Turkmenistan, Azerbaijan, Turkey, Georgia and the European Union have intensified talks to implement the Trans-Caspian gas pipeline project.
Ashgabat believes that the consent of the countries that are covered by the project (Turkmenistan and Azerbaijan) is sufficient for laying the pipe under the Caspian Sea.
---
Follow us on Twitter @AzerNewsAz