Iran to increase oil production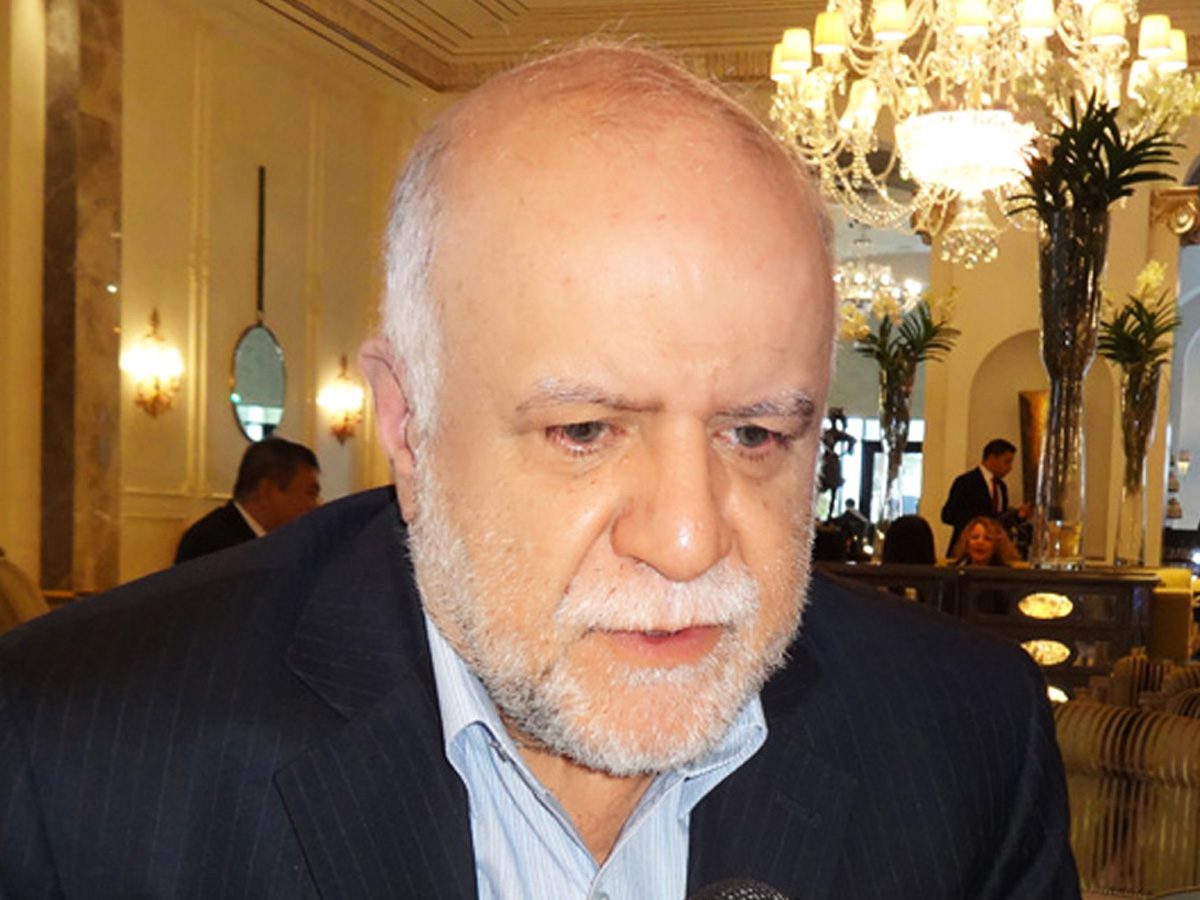 By Sara Rajabova
Iran plans to increase oil production to 4.2 million barrels per day by the end of 2016.
Bijan Zangeneh, Iran's oil minister said Iran would not hold back its oil production once the sanctions are lifted.
With the expected removal of sanctions on the country in 2016, the Islamic Republic is eyeing foreign investors to revive its aging oilfields and develop new oil and gas projects.
The country, sitting on the fourth largest oil reserves in the world, patiently awaits sanctions removal as part of a July nuclear accord in order to ramp up production, which currently stands around 2.8 million barrels a day, according to experts.
"Can we wait and not produce after lifting the sanctions? Who can accept it in Iran? Do you believe that our country will accept not to produce, to secure the market for others? It's not fair," Zangenehsaid in a CNN interview.
Officials have said Iran will be able to raise crude production by 600,000-1 million barrels per day within a period of six months after the removal of sanctions, but Zangeneh told CNN that he expects the figure will be higher.
Zanganeh recently said the Iranian government would approve a new model of oil contracts named Iran Petroleum Contract or the IPC in next two weeks.
The new model contract will be introduced to foreign investors in conferences in Tehran and London.
The new contracts will be a modification of the traditional buy-back risk service contracts and has been specifically designed to increase the attractiveness of Iranian oil projects to foreign investors.
Under the new formula, Iran will cede exploration, development, and production operations on a given oilfield exclusively to a foreign contractor. Foreign companies will be required to transfer technology commit to optimal and sustainable production at the field.
Iran is seeking to increase the recovery factor of its oil fields, which are in their second half-life, losing 8 to 14 percent of their production level naturally each year.
The Islamic Republic shares about 9.3 percent of total proven conventional crude oil reserves and each one percent oil recovery rate can bring about $80 billion more revenues for Iran based on current prices.
The country has about 30 million barrels of crude in storage, which is estimated to be some of the largest reserves in the world. Around 200,000 barrels of crude exports per day is expected from Tehran in the short-term. This will add to a surplus of about 2.6 million barrels per day.
Goldman Sachs estimated that Iran could supply an extra 200,000-400,000bpd in 2016 and some analysts predicted an even greater output.
The sanctions imposed on Iran in 2012 have choked Tehran's oil production. Output is down a million bpd since its early 2012 high of 2.7 million bpd, depriving it of billions of dollars in oil revenue.
--
Sara Rajabova is AzerNews' staff journalist, follow her on Twitter: @SaraRajabova

Follow us on Twitter @AzerNewsAz