Uzbekistan, Czech Republic prepare for political talks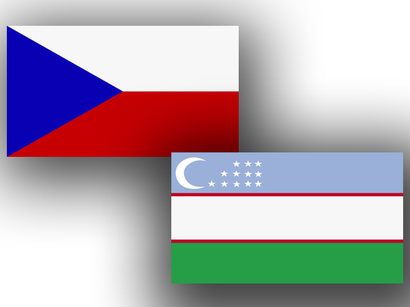 Uzbek Foreign Minister Abdulaziz Kamilov and Czech Ambassador to Uzbekistan Ginek Peyha exchanged views on the schedule of the upcoming Uzbek-Czech political contacts and on holding in Tashkent the next meeting of the intergovernmental commission on trade-economic and scientific-technical cooperation.
The Uzbek Foreign Ministry reported that the parties also discussed the state and prospects of bilateral relations, issues of expanding the legal framework of cooperation.
The previous meeting of the joint intergovernmental commission on economic, industrial, scientific and technical cooperation was held in Prague in December 2012.
The meeting discussed the issues of mutually beneficial cooperation in the fields of energy, renewable energy, environmental protection, pharmaceutical industry, food industry, the prospects of cooperation in the field of transport and tourism.
Economic relations between Uzbekistan and the Czech Republic are regulated by inter-governmental agreements on trade, economic, scientific and technological cooperation, mutual protection and promotion of investments, avoidance of double taxation.
There are thirteen Uzbek-Czech joint ventures in Uzbekistan. A number of leading companies of the Czech Republic opened their offices in Uzbekistan. They work in such areas as food and textile industries, oil and gas sector, production of plastic products and tourism.