28 May 2013 15:35 (UTC+04:00)
1 231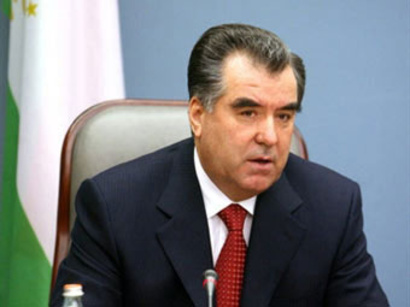 In the situation with Rogun hydropower plant Tajikistan hopes for solidarity of Kyrgyzstan, President of Tajikistan Emomali Rahmon said during a meeting with Kyrgyzstan's Prime Minister Zhantoro Satybaldiyev on May 28, KyrTAG news agency reported.
"We hope for Kyrgyzstan's support in the regional project CASA-1000 on the construction of hydroelectric power plants. Under the CASA-1000 project Tajikistan plans to export 3 billion kWh, but according to experts, the project is not profitable unless two units of Rogun HPP are running. In this issue, we hope for a common position of Kyrgyzstan," Rahmon said.
He also hopes that Kyrgyzstan will support Tajikistan's proposal on continuing Russia-Kazakhstan-Kyrgyzstan-Tajikistan railway construction project to Afghanistan.
Rahmon also said that Kyrgyzstan and Tajikistan can develop cooperation in various fields of the economy.
"The dynamics of trade and economic relations dictates to develop the banking and investment industries. For example, in the creation of enterprises in Tajikistan," Rahmon said.
According to him, the countries have many areas of interaction, similar climate and other conditions conducive to closer cooperation.
Related News