28 February 2013 15:51 (UTC+04:00)
1 032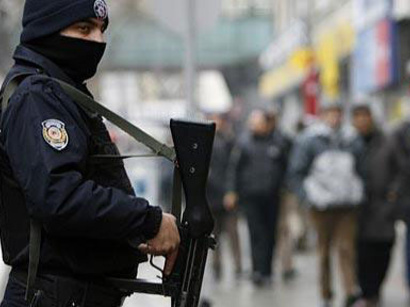 Eleven members of the Al Qaeda terror organisation have been detained in Istanbul as a result of a special operation of the Turkey's security forces, the Turkish media reported.
It was reported that the terrorists planned to launch terrorist attacks on the U.S. Embassy in Turkey, as well as in a number of synagogues and churches in the country.
About 22 kilograms of explosives, five guns and five handguns were seized from the detained terrorists. An investigation was launched over the case.
Earlier this month an attack took place on the U.S. Embassy in Ankara. An explosion occurred at the embassy entrance on February 1. The explosion killed an embassy security guard and one visitor was injured.
Related News