28 January 2013 11:40 (UTC+04:00)
2 677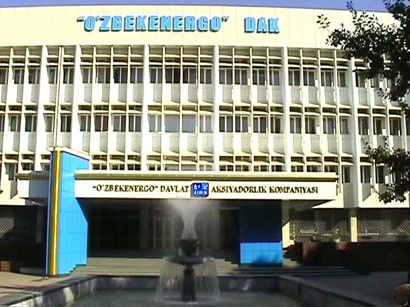 Uzbekistan's state utility company, Uzbekenergo, has embarked on a project to upgrade the Charvak hydropower plant, the largest hydropower plant in the Chirchik Bozsu hydropower plant system, the company's spokesman told Trend news agency.
The project's general contractor is Russian company Power Machines.
As previously reported, in June last year, Unitary Enterprise Cascade-Orta Chirchik HPP, part of Uzbekenergo, and Russia's Power Machines signed a contract for the modernization of the Charvak hydroelectric generating units in the Tashkent region of Uzbekistan. The contract's value was not specified.
The project's cost is $56.5 million. There are plans to modernize four hydroelectric generating units of the Charvak hydropower station in order to increase the power of each unit from their current 155 MW capacity to 175 MW within 3 years. The project's implementation will ensure additional power generation at a volume of 120 million kWh.
Under the contract, the Russian company will upgrade three hydroelectric power plants with a capacity of 155 MW, replace the stator winding and install a new excitation system. Hydro mechanical parts of regulators and oil pressure systems will be modernized at all four stations. Automatic control systems will be remodeled with the creation of a hydroelectric system of visibility control and maintenance of HPPs (hydropower plants).
The agency interlocutor said that the first batch of equipment has been received; its installation will be launched in February.
The project is financed by a $35 million loan from the Fund for Reconstruction and Development of Uzbekistan, as well as by Ubekenergo's own funds.
Charvak HPP is the leading and most powerful hydroelectric power station in the Chirchik-Bozsu group of hydropower station complexes on the Chirchik River in Uzbekistan. Hydroelectric power is 620 MW; average annual generation is two billion kW / h.
The Chirchik Bozsu system of hydropower plants consists of five cascades: Orta-Chirchik HPPs (885 MW), Chirchik HPPs (190.7 MW), Kadyrin HPP (44.6 MW), Tashkent HPPs (29 MW) and Lower Bozsu HPPs (50.9 MW). The total installed capacity of all hydropower plants is 1,200 MW, annual capacity is 4.67 billion kW / h
The combined capacity of Uzbek power plants is currently 12.4 million kW, Uzbekenergo's is 12 million kW of this number. The share of institutional power plants does not exceed three percent (362.5 MW).
Up to 90 percent of basic electricity is produced by 10 thermal power plants belonging to the company with a total installed capacity of 10.6 million kw. Some 29 hydropower plants with an installed capacity of 1.4 million kW are mostly components of hydropower plant cascade systems and work on hydro watercourse.
According to official statistics, in 2012 Uzbekistan increased electricity production by 0.2 percent compared to 2010 up to 52.534 billion kilowatt-hours.
Related News