Shining Bright: India's Largest Floating Solar Power Plant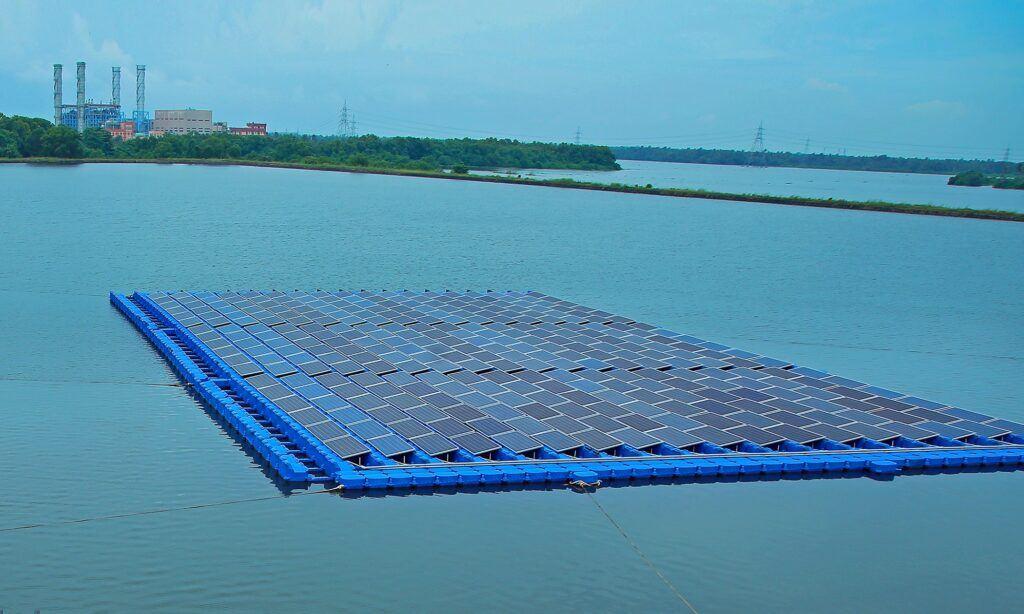 By Trend
India is making a fast-paced transition towards renewable energy. With abundant sunshine throughout the year in most parts of the country, it is no wonder that harnessing the full potential of solar energy is the cornerstone of India's RE push. In recent years, apart from grid-connected mega solar parks, especially in the western and southern regions of the country, India is making a push towards floating solar plants as well, Trend reports citing India World View.
In March this year, the government-owned NTPC commenced commercial power generation of an additional 42.5 MW in its flagship Ramagundam floating solar project. With this, NTPC Ramagundam is now the largest floating solar power plant in the country. The total power generation capacity at the plant has reached 80 MW. Over the next few months, this project, spread over an area of 1000 are, is slated to produce 100 MW. The entire project, including machineries other than solar panels, are built on floaters in the reservoir next to the existing mega thermal project at this site in the southern state of Telangana.
A Make in India Project I went to Simhadri recently, near the city of Visakhapatnam in the eastern coast of India. Next to the Simachalam Hills, a 25 MW floating solar plant has been functioning at full capcity. Before Ramagundam, this was India's largest floating solar power plant. This is situated just 30 km from Visakhapatnam and the site already has a gigantic 2000 MW thermal project. From 2018, India started encouraging such thermal power plants to diversity into green energy. This was the first such plant under this initiative. Spread over 75 acres, this floating solar project can supply power to 7000 households.
As you stand near the project, as far as your eyes can go, you see only neat patterns of solar PV cells. NTPC has developed this entire project indigenously with technical support from another government owned company, BHEL. Ravi Varma, a senior executive with the company, explained that the plant has more than 100,000 solar panels – all manufactured in India by Vikram Solar and EMMVEE. Even the plastic HDPE floaters, on which the panels have been installed, have been manufactured in India. Other critical components like inverters and transformers are all made in India.
Apart from developing the mega Ramagundam project, NTPC is also working on a number of other major floating solar projects (see the box). NTPC is also working on green hydrogen project at Ramagundam. In tune with India's national energy transition plan, by 2032, NTPC wants to install 60 GW RE capacity. This way, from a thermal power giant, NTPC aims to evolve as an integrated mega power company.
India on a Mission In 2010, India launched a National Solar Mission with an intial target to install 20 GW solar power by 2022. In 2015, it was revised upwards to 100 GW, however, the present installed capacity is just over 50 GW. India today stands fifth after China, the USA, Japan and Germany in terms of installed solar power capacity. India now aspires to install 300 GW of solar power by 2030 and to have 50% of her power requirements met from renewable sources.
India is globally a major champion of solar power. India, along with France, started the International Solar Alliance in 2015. So far, 102 countries have joined this alliance. India strongly believes that international climate action must be centred on the most abundant clean energy source in the planet – that is solar and to realise the full potential of this energy transition, India is working with the concept of a transational solar grid under the "One World, One Sun, One Grid" initiative
--