Turkmenistan notes strategic importance of strengthening relations with Uzbekistan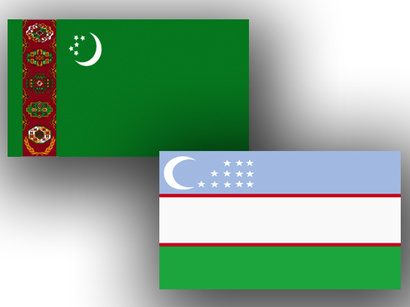 By Trend
Strategic importance of strengthening good-neighborly relations between Turkmenistan and Uzbekistan was mentioned at a press conference of the Turkmen Embassy in Tashkent, according to a message of the Turkmen Foreign Ministry.
"The meetings of the Turkmen and Uzbek presidents on March 6-7 and May 19-20, 2017 in Ashgabat and Turkmenbashi gave powerful impetus to the Turkmen-Uzbek interaction and laid new foundations for long-term and strategic bilateral relations," said the message.
It was also noted that the Seventh Regional Economic Cooperation Conference on Afghanistan (RECCA VII) was held in Ashgabat on Nov. 14-15, 2017, following which the Ashgabat Declaration was adopted.
Participants of the press conference were also informed about the events that took place in Turkmenistan in 2017 as part of its chairmanship in the Energy Charter Conference.
In addition, information was provided about the upcoming groundbreaking ceremony for the Afghan section of the Turkmenistan-Afghanistan-Pakistan-India (TAPI) gas pipeline, the laying of a power transmission line and a fiber optic communication line along the Turkmenistan-Afghanistan-Pakistan (TAP) route, as well as the opening of a new railway along the Serhetabat-Turgundy (Turkmenistan-Afghanistan) route.
---
Follow us on Twitter @AzerNewsAz