Turkey ratifies deal on atomic energy with China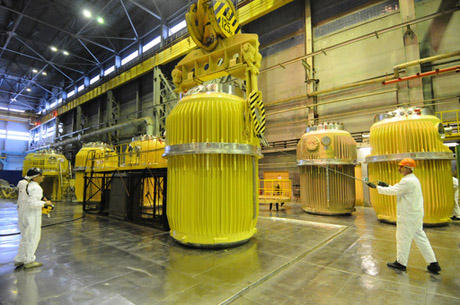 By Gunay Hasanova
Turkey has ratified an agreement with China on use of atomic energy for peaceful purposes, the Official Gazette reported on August 25.
The agreement signed in Beijing between Turkey and China in 2012, has been ratified by Turkish President Recep Tayyip Erdogan.
Turkey's Ministry of Energy and Natural Resources previously reported that three nuclear power plants will be built in the country.
Then, it was reported that China was interested in constructing the third nuclear power plant in Turkey, and China's State Nuclear Power Technology Corporation (SNPTC) already started talks on constructing the third nuclear power plant.
Turkey plans to construct the first plant in Akkuyu province jointly with Russia.
The intergovernmental agreement between Russia and Turkey on cooperation in the fields of construction and operation of the country's first nuclear power plant Akkuyu near the city of Mersin in southern Turkey was signed in 2010. The plant's construction is expected to be completed in 2020.

The second nuclear power plant in Turkey will be built in Sinop province on the Black Sea coast.

The agreement on constructing the plant in Sinop was signed between Turkey and Japan in 2013. It is planned to complete the project's implementation by 2023.
Turkey's Energy and Natural Resources Minister Berat Albayrak during his recent visit to China stated that the two countries will focus on joint investments and cooperation, adding that Turkey, because of its location is an important bridge in energy for China.
China and Turkey signed eight cooperation agreements related to trade, cultural and technical exchange and marine cooperation.
Previously, Prime ministers of both countries announced their intentions to increase bilateral trade to $50 billion by 2015 and to cooperate in building high-speed rail to link Ankara to Istanbul.
China is Turkey's third trade partner after Germany and Russia.
---
Follow us on Twitter @AzerNewsAz