SOFAZ's major assets placed in Europe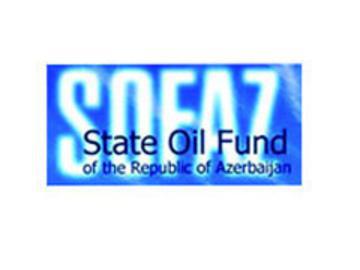 Azerbaijan's state oil fund SOFAZ continued a policy of placing its investment portfolio in short term tools in 2012, Trend news agency reported referring to SOFAZ.
Around 92.35 per cent of the investment portfolio falls to the share of funds invested for a period of up to five years. The total amount of the SOFAZ investment portfolio amounted to about $33.93 billion, or 99.42 per cent of the total amount of assets as of 2012.
Around 49.6 per cent of the investment portfolio has been placed in the form of securities for up to one year, 39.26 per cent for a period from one to three years, 3.49 per cent from three to five years, 2.01 per cent more than five years and 5.64 per cent in stocks and gold.
As of December 31, 2012, 32.96 per cent of the SOFAZ investment portfolio had been placed in the form of securities with a rating of "AAA", 10.98 per cent - "AA", 31.63 per cent - "A", 23.22 per cent - 'BBB' , 1.21 per cent - other securities. The assets may not be placed in securities below the investment rating.
SOFAZ's assets are partly placed in securities and money market tools such as deposits and bank accounts. At present, 22.33 per cent of SOFAZ's investment portfolio was invested in the bonds of agencies and international organisations, sovereign debt securities - 10.76 per cent, financial bonds - 10.14 per cent, corporate bonds - 18.49 per cent, short term commercial paper - 23.34 per cent, guaranteed bonds - 5.27 per cent, municipal bonds - 0.08 per cent, deposits and money market tools - 3.95 per cent, gold - 2.35 per cent, real estate - 1.29 per cent and shares - 2 per cent.
The investment fund's asset allocation is as follows: 57.75 per cent in European countries, 13.74 per cent in North America, 12.55 per cent in developing countries, 6.93 per cent in Asia, 0.69 per cent in the Middle East and 7.04 per cent in international financial institutions.
SOFAZ's assets as of January 1, 2013 increased by 14.5 per cent and hit 34.129.4 billion compared to $29.8 billion in early 2012.