15 November 2012 18:08 (UTC+04:00)
1 007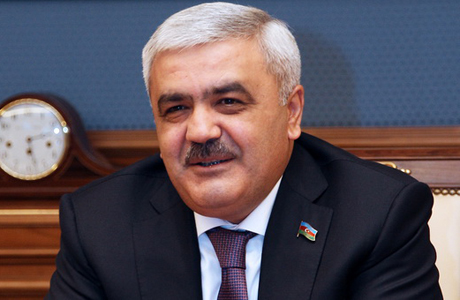 The volume of Azerbaijani gas export will reach 40-50 billion cubic meters by the end of 2025, President of Azerbaijani state oil company SOCAR, Rovnag Abdullayev, said during the inauguration of SOCAR office in Brussels.
According to Abdullayev, the potential of Azerbaijani gas will increase in 2025 and will play a significant role in Trans-Anatolian gas pipeline (TANAP) project. The head of SOCAR said TANAP will make a huge contribution to the European energy security of Europe.
TANAP is a proposed natural gas pipeline from Azerbaijan through Turkey to Europe. If constructed, it would transport gas from the second stage of the Shah Deniz gas field in the Caspian |Sea.
The project was announced on November 2011 at the Third Black Sea Energy and Economic Forum in Istanbul. On December 2011, Turkey and Azerbaijan signed a memorandum of understanding establishing a consortium to build and operate the pipeline.
In spring 2012, the process of conducting the technical-economic feasibility study was launched. Orders for pipes and construction equipment are expected to be made by autumn 2012. On June 26, Azerbaijani President Ilham Aliyev and Turkish Prime Minister Recep Tayyip Erdoрan signed an intergovernmental agreement on the pipeline.
The construction of the pipeline is planned to start in 2014 and to be completed by 2018. At the moment Turkish company BOTAS owns 20 percent stake in TANAP, SOCAR owns 80 percent and plans to retain a 51 percent stake in the project.
Related News