Blast halts Iran gas to Turkey again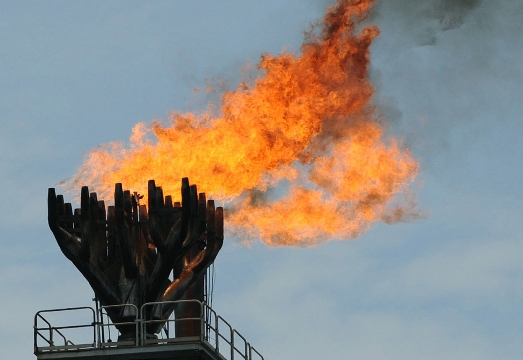 Turkish media reports say the flow of Iranian natural gas has been halted due to an explosion in eastern Turkey, Radio Liberty reported.
Turkish energy officials have been quoted as saying that 28 Turkish solders were injured.
The incident took place late on October 18 near the town of Eleskirt, in Turkey's eastern province of Agri.
It is the latest explosion to hit gas pipelines in Turkey this month.
On October 8, Turkish authorities blamed the Kurdistan Workers Party (PKK) separatist group for a blast on a pipeline in Turkey's southeast that halted the Iranian gas flow to the region.
That happened four days after an unexplained explosion on another pipeline halted the flow of Azerbaijani natural gas to Turkey via the Baku-Tbilisi-Erzurum pipeline.