Growth of non-oil and gas exports to help Azerbaijan's sovereign ratings – Russian Gazprombank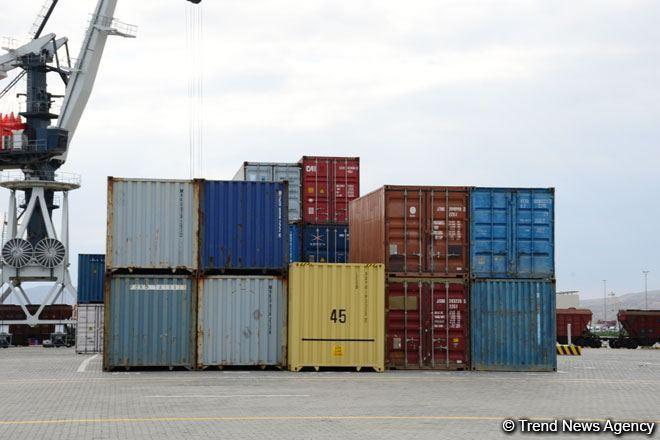 By Trend
The growth of non-oil and gas exports will lead to an increase in the sovereign ratings of Azerbaijan and its transition to the investment category of issuers, Deputy Head of the Market Analysis Department of the Russian Gazprombank Gulnara Khaidarshina told Trend.
According to her, in context of disruption of Eurasian supply chains and global rise in food prices, the moment has come to increase non-oil and gas exports.
"Share of Azerbaijan's non-oil and gas exports in its total exports remains low (12 percent in 2021). Low diversification of exports is noted by leading rating agencies as a factor that hinders the prospects for raising Azerbaijan's sovereign ratings," she said.
"Aggravation of geopolitical risks created the prerequisites for strengthening the upward trend in world prices on food, which have already been driven up by the COVID-19 pandemic," Khaidarshina noted.
"According to the UN, food price increases accelerated to 33.6 percent year-on-year in March, a new all-time high," Khaidarshina added.
"We believe that Azerbaijan can benefit from high world food prices. Fruit and vegetable products were the largest component of Azerbaijan's non-oil and gas exports with a share of 23.2 percent in 2021," Khaidarshina said.
Importing countries may consider alternative suppliers with closer locations, in face of food shortages, including those with access to seaports, like Azerbaijan," Khaidarshina noted.
According to representative of Gazprombank, Azerbaijan creates prospects for increasing the production and export of fertilizers, in context of disruption of supply chains and the search for alternative suppliers by European countries, prices for which are also growing and have reached 29-year high for certain items.
"Development of new export markets is already underway. Urea plant of State Oil Company of Azerbaijan - SOCAR Carbamide Plant began exporting nitrogen fertilizers to India, which is one of the largest consumers, in early April," Khaidarshina added.
Given the continued need of Russia, largest Commonwealth of Independent States (CIS) market and Azerbaijan's leading trading partner, for high-tech imports, there is potential for opening new production facilities in Azerbaijan, bank representative said.
"For example, earlier the Azerbaijani government announced plans to build new technoparks in country's Karabakh region, which will produce high-tech products. This forms the potential for increasing its share in Azerbaijan's exports," Khaidarshina emphasized.
--
Follow us on Twitter @AzerNewsAz