30 March 2018 12:34 (UTC+04:00)
5 425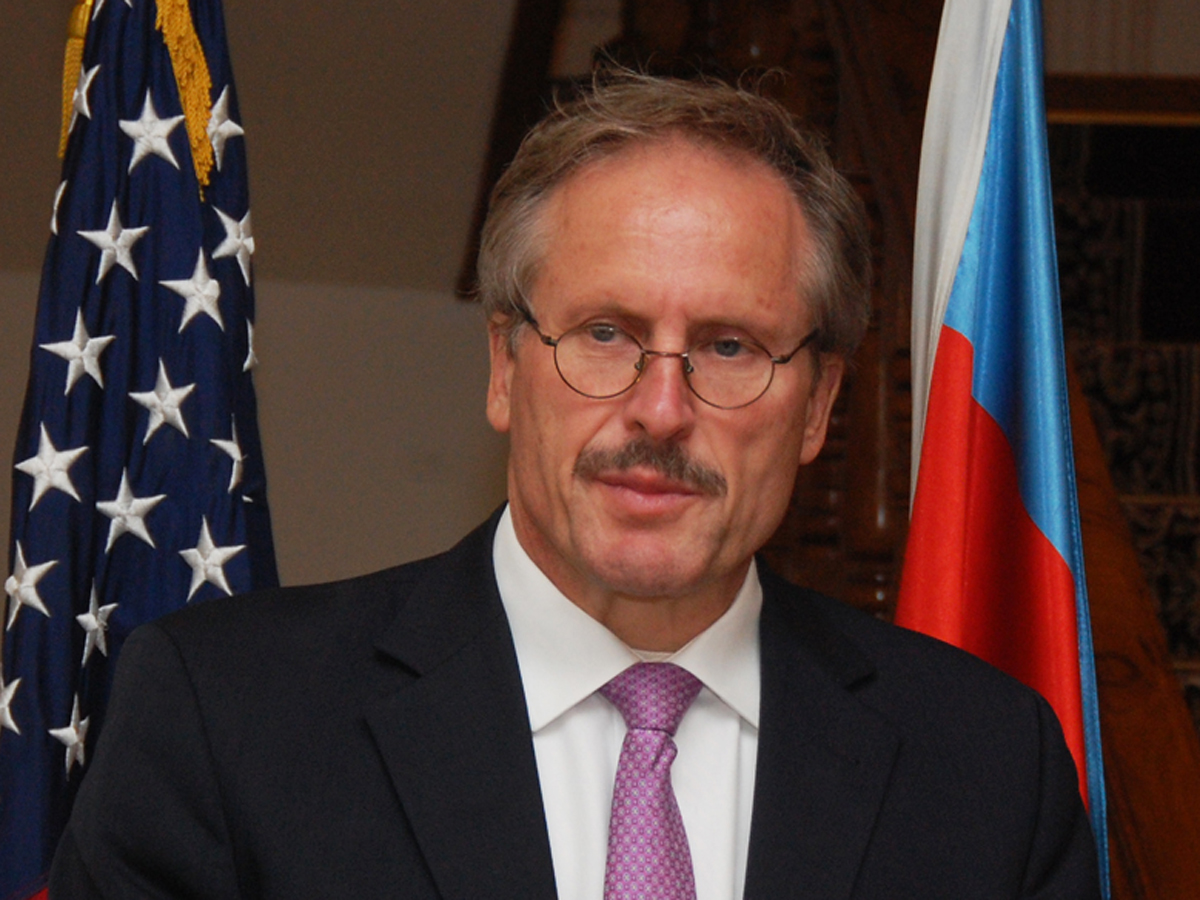 By Trend
There is a potential for increased engagement of the US in Azerbaijan's energy sector, said the US Ambassador to Azerbaijan Robert Cekuta in an interview with the Voice of America.
He noted that there are US companies that are involved in the energy sector.
"I think the important point, and this has been a basic feature of our engagement with Azerbaijan for over two decades, has been seeing Azerbaijan's potential as an energy supplier, and also recognizing the geostrategic and geopolitical realities as well as the geopolitical realities so that oil and gas can move out of Azerbaijan in such a way that those supplies will not be inhibited by other powers," said the envoy.
Cekuta pointed out that Azerbaijan's ability to produce oil and gas and to move it out securely to world markets is a very important contribution to European and global energy security, as well as to overall global security.
He highlighted the renewal of the production sharing agreement (PSA) for development of Azerbaijan's Azeri-Chirag-Guneshli field, which involves US companies as well.
Moreover, Cekuta noted that great progress being realized on the Southern Gas Corridor, which envisages transportation of Azerbaijani gas to Europe.
Further, he noted that the completion of the Baku-Tbilisi-Kars Railroad has also had a huge impact in terms of opening up Central Asia, in terms of access to places like Afghanistan and increasing, again, the connections between the two countries.
"I also keep seeing the potential for increased engagement in the energy sector, particularly bringing in new US technologies to help boost Azerbaijan's oil and gas production," added Cekuta.
The ambassador said he believes that from the economic aspect the relationship between US and Azerbaijan is good.
"We've seen, and this is very important for the US government, we've seen over $3 billion in Boeing sales. We've seen the sale of a second Azercosmos satellite with over $200 million in US input. All of these things are important. They bring the two countries together," he added.
The Southern Gas Corridor is one of the priority projects for the EU and provides for the transportation of 10 billion cubic meters of Azerbaijani gas from the Caspian region through Georgia and Turkey to Europe.
At an initial stage, the gas to be produced as part of the Stage 2 of development of Azerbaijan's Shah Deniz field is considered as the main source for the Southern Gas Corridor projects. Other sources can also connect to this project at a later stage.
As part of the Shah Deniz Stage 2, the gas will be exported to Turkey and European markets by expanding the South Caucasus Pipeline and the construction of Trans-Anatolian Natural Gas Pipeline (TANAP) and Trans Adriatic Pipeline (TAP).
---
Follow us on Twitter @AzerNewsAz
Related News