23 December 2016 13:23 (UTC+04:00)
4 217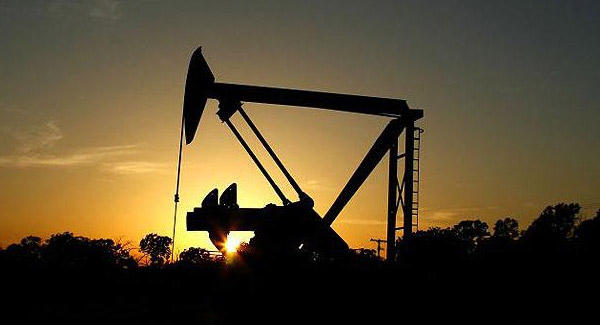 By Nigar Abbasova
World oil prices were down on December 23 due to the strong dollar, while volatility still remains principal tendency on the black gold market.
Brent futures recorded a drop of 19 cents or 0.4 percent and stood at $54.86 a barrel, while U.S. WTI crude futures were 28 cents or 0.9 percent down from the previous close and stood at $52.67.
The USD index, one of the biggest factors that determine the oil price, was slightly lower on December 23 but was still close to a 14-year peak of 103.65. A stronger U.S currency puts downward pressures on greenback-denominated commodities including oil, making them more expensive for users of other currencies.
Oil is currently trading at its nearly highest levels since mid-2015, supported by a landmark deal by OPEC and non-OPEC players of the market to cut output jointly by almost 1.8 million bpd from January 1.
Optimism about the future effectiveness of the deal is among major driving forces of prices. Saudi Arabia, which is expected to bear brunt of cuts, recorded a decrease in its oil production from 10.650 million bpd in September to some 10.625 million bpd in October 2016, according to the kingdom's self-reported figures to the Joint Organizations Data Initiative (JODI).
Under the deal, Riyadh agreed to cut its production to 10.06 million barrels a day, down from a record high of nearly 10.7 million barrels in July. Furthermore, the Kingdom also signaled it is ready to cut oil production even more, putting output to below the psychologically significant level of 10 million barrels depending on market conditions. The second biggest cut is expected from Iraq, which agreed to reduce its oil output by 210,000 barrels per day to 4.351 mbd, UAE – 139,000 bpd to 2.874 mbd, Kuwait – 131,000 bpd to 2.707 mbd.
Moreover, the intention of Libya (which along with Nigeria was exempted from a recent pledge to cut production) to put additional 270,000 barrels per day (bpd) to local production may be put at risk and overshadowed by the non-stable political situation. Libyan production remains vulnerable to the North African country's continuing political turmoil, and blockades by local groups. Even after a faction of Petroleum Facilities Guard (PFG) announced the reopening of the country's main oil pipelines in the west, it took six days before Libya's National Oil Corporation confirmed it, reflecting concerns that the pledge would not be fulfilled.
--
Nigar Abbasova is AzerNews' staff journalist, follow her on Twitter: @nigyar_abbasova
Follow us on Twitter @AzerNewsAz
Related News