WB approves loan for TANAP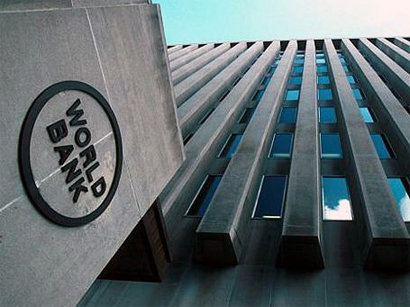 By Nigar Abbasova
The World Bank's Board of Executive Directors approved a $400 million loan for Turkey and a $400 million loan for Azerbaijan for the implementation of the Trans-Anatolian Natural Gas Pipeline (TANAP) Project.
"We are very pleased to be part of a coalition of partners supporting TANAP, a component of the transformational Southern Gas Corridor, which will bring natural gas from the Caspian Sea to Europe." said Cyril Muller, World Bank Vice President for Europe and Central Asia..
Muller stressed that TANAP will not only boost competitiveness and create economic opportunities for people in Azerbaijan and Turkey, it will also support regional trade, improve connectivity, and support energy security in Turkey and in Europe.
The recipients of funding are the Southern Gas Corridor (SGC) Closed Joint Stock Company with the guarantee of the Republic of Azerbaijan and the Boru Hatlari İle Petrol Tasima Anonim Sirketi (BOTAS) with the guarantee of the Republic of Turkey.
The WB Project will finance infrastructure investments for the TANAP Pipeline System.
TANAP project, which is a part of the Southern Gas Corridor, will transport natural gas from a gas field in Azerbaijan to and across Turkey, and further to Europe, aiming to diversify Azerbaijan's gas export markets and improve the security of the energy supply in Turkey and South Eastern Europe.
Given the importance of the SGC for all countries involved, the project enjoys support of a number of international financial institutions, including the European Investment Bank (EIB), the European Bank for Reconstruction and Development (EBRD), the Asian Infrastructure Investment Bank (AIIB), the Asian Development Bank (ADB), and the World Bank Group (WBG).
The Shah Deniz 2 gas field is being developed to produce 16 bcm per year and the revenues that will be generated from gas production and transportation will be very important for Azerbaijan and its citizens.
The project will contribute to achieving the strategic objectives of the Bank's partnership with Azerbaijan, in particular, supporting stronger economic competitiveness, by integrating Azerbaijan with regional and European energy markets, strengthening its connectivity and transit role, and increasing its exports.
The construction process of TANAP is currently on track, while the project is completed by almost 55 percent. Some 19 underground passages have so far been built as part of the project.
TANAP shareholders are Azerbaijan's state oil company SOCAR (58 percent), BOTAS (30 percent) and BP (12 percent).
Azerbaijan became a WB member in 1992. As of September 2016, the Bank allocated loans to the country worth $3.99 billion, while the funds were used to finance more than 70 projects.
--
Follow us on Twitter @AzerNewsAz