Brazil ready for cooperation with Azerbaijan in multiculturalism sphere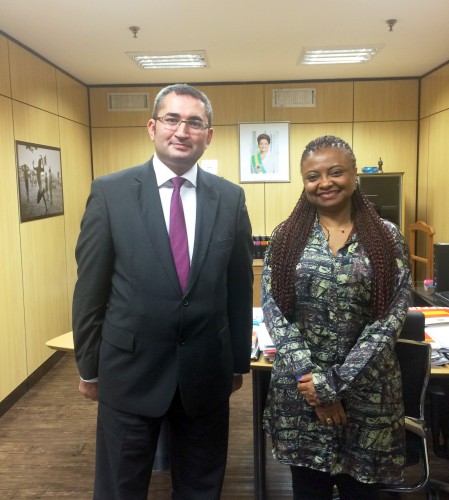 Brazil is ready for cooperation and exchange of experience with Azerbaijan in multiculturalism sphere, said Nilma Lino Gomes, Secretariat for the Promotion of Racial Equality as she met Azerbaijani Ambassador Elnur Sultanov.

The Brazilian official described multiculturalism, ethnic and racial equality, religious tolerance as universal values, AzerTac state news agency reported.

The minister briefed the Azerbaijani diplomat on her country's race equality policy.

Sultanov noted that political, economic and cultural ties between Azerbaijan and Brazil were developing, adding there are ample potential for the further expansion of cooperation.

Noting that representatives of diverse peoples and religions have lived in peace and tranquility throughout the centuries in Azerbaijan, the ambassador highlighted the state policy carried out in the field of multiculturalism.
He said Azerbaijan hosted a number of important international events on this front.

"Azerbaijan and Brazil enjoy opportunities for cooperation in this area," he added.


---
Follow us on Twitter @AzerNewsAz