6 February 2015 13:37 (UTC+04:00)
1 037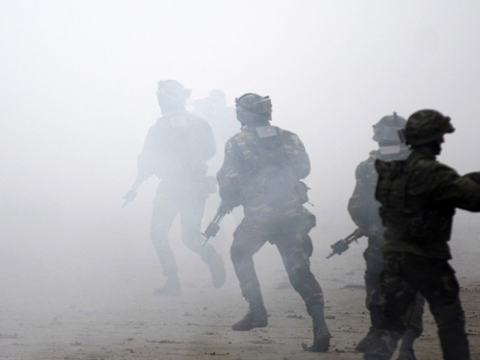 By Mushvig Mehdiyev
Russia has called on the parties to the Nagorno-Karabakh conflict to avoid actions leading to escalation on the contact line.
Armenia and Azerbaijan should take effective measures aimed at reducing tension, said Alexander Lukashevich, Spokesperson for Russian Foreign Ministry, reported Tass, a Russian media outlet.
"Russia is concerned over the escalation on the contact line of the Armenian and Azerbaijani armies," Lukashevich added.
He said the very difficult situation on the frontline has resulted in an intensification of a large number of ceasefire violations, clashes and actions of sabotage groups.
The data provided by the Organization for Security and Cooperation in Europe's monitoring commission revealed that 12 people were killed and 18 others wounded in wake of the skirmishes in January, noted Lukashevich.
"It goes without saying that the numbers can be higher," he added.
Lukashevich said the statement issued by the OSCE Minsk Group middlemen based on the outcomes of the meeting with Azerbaijani foreign minister in Krakow on January 27 this year includes a call to the conflicting sides to follow the ceasefire agreement.
"We strongly call on Armenia and Azerbaijan to take effective measures to reduce the tension and to avoid steps that could lead to escalation," he noted.
Armenia is keeping Nagorno-Karabakh and seven adjacent territories, historical and internationally recognized lands of Azerbaijan, under occupation for over two decades.
Following a lengthy war that sparked in early 1990s based on a falsified territorial claim against Azerbaijan, Armenian armed forces invaded in 20 percent of Azerbaijani territory, killing hundreds and displacing over a million of ethnic Azerbaijanis.
Peace negotiations mediated by the OSCE Minsk Group have not brought a happy end to the conflict so far. The Armenian side ignores its obligations under the ceasefire agreement signed in 1994, keeping on armistice infringements, sabotage incursions to flare up the tension on the contact line.
Armenia has not yet implemented four UN Security Council resolutions on the liberation of the Nagorno-Karabakh and the surrounding regions.
Meanwhile, the Armenian armed forces have broken the ceasefire with Azerbaijan for 85 times in numerous positions in the last 24 hours, according to Defense Ministry.
- - -
Follow Mushvig Mehdiyev on Twitter: @Mushviggo
Follow us on Twitter: @AzerNews
Related News