Azerbaijan to join OSCE Gender Equality Review Conference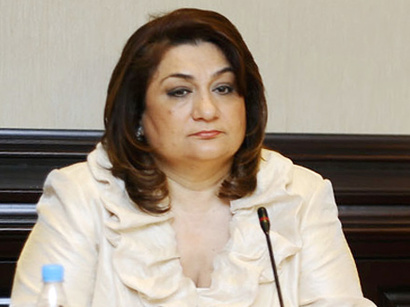 An Azerbaijani delegation led by chairwoman of the State Committee for Family, Women and Children Affairs Hijran Huseynova will attend the OSCE Gender Equality Review Conference to take place in the Austrian capital of Vienna on July 10-11.
The conference is organized to mark ten years since the OSCE's Ministerial Council adopted the Action Plan for the Promotion of Gender Equality, a landmark document calling on the OSCE to analyze the different impact its policies, programs and projects have on women and men, and to examine how to effectively support the OSCE's participating States in meeting their commitments on gender equality, AzerTag state news agency reported.
It aims to examine gaps in the implementation of the Action Plan over the past ten years and propose solutions for the future. The focus will be on establishing more systematic implementation and activities in promoting equal opportunities for men and women, particularly in the area of peace and security; women's economic empowerment; promoting women's political and public participation, and tackling domestic violence.
Participants will also explore opportunities for institutional development to promote gender mainstreaming in all the branches of the OSCE.
The event will be attended by representatives of more than 40 countries, international organizations and NGOs.