Azerbaijan condemns attacks on civilians: Defense Ministry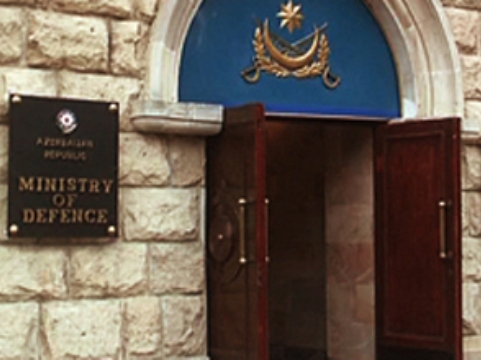 By Sara Rajabova
Armenia should realize that the Azerbaijani Armed Forces have enough power and logistical capabilities to give it a worthy response.
Head of the press service of the Azerbaijani Defense Ministry Colonel Vagif Dargahli made the remarks while commenting on Defense Minister Zakir Hasanov's order on tenfold response to the shelling of civilians by the Armenian side.
The units on the frontline immediately respond to enemy actions that target the positions of Azerbaijani Armed Forces and civilians, suppressing these actions, Dargahli told Trend news agency on July 1.
"War has its own laws and rules that must be followed. The Armenian side has never followed them," Dargahli said.
He noted that despite the Azerbaijani side's categorical condemnation of attacks on civilians in armed conflicts and calls for respecting international humanitarian law and human rights, Armenia continues the war against civilians in flagrant violation of the provisions of Geneva Convention and the Universal Declaration of Human Rights.
"In order to counter this, it is very important to bring the Armenian soldiers who violate humanitarian law and human rights to the trial. International organizations must take appropriate measures in this regard," Dargahli said.
Earlier, Defense Minister Hasanov ordered Azerbaijan's armed forces to respond tenfold to any shelling of the civilians by the Armenian side and destroy the enemy's positions.
Despite the fragile ceasefire signed in 1994 through Russia's mediation, the Armenian troops frequently open fire on Azerbaijani soldiers and civilians.
Ceasefire violations on the contact line of Armenian and Azerbaijani troops have recently intensified.
Five civilians were wounded as a result of Armenian Armed Forces' shelling of the houses and fields in border villages last week.
As a result of ceasefire breaches, two servicemen of the Azerbaijani Army were also killed and another four were wounded in late May.
The Armenian Armed Forces also escalated the situation on the frontline by killing two servicemen of the Azerbaijani Army in June.
Armenia captured Nagorno-Karabakh and seven surrounding districts from Azerbaijan in a war that followed the Soviet breakup in 1991. More than 20,000 Azerbaijanis were killed and nearly 1 million were displaced as a result of the war.
Large-scale hostilities ended with a Russia-brokered ceasefire in 1994, but Armenia has continued the occupation in defiance of four UN Security Council resolutions calling for immediate and unconditional withdrawal.
Peace talks mediated by Russia, France, and the U.S. have produced no results so far.