Azerbaijani Ombudswoman meets UNFPA country director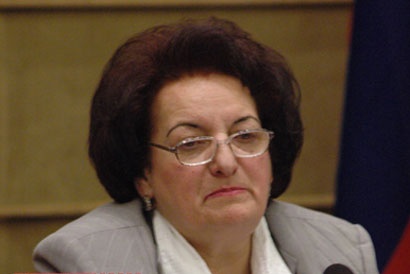 Azerbaijani Commissioner for Human Rights, Ombudswoman Elmira Suleymanova met United Nations Population Fund (UNFPA) country director for the country Zahidul Huque on November 29.
At the meeting, Suleymanova stressed the importance of family planning,AzerTag state news agency reported.
Zahidul Huque, in turn, briefed Elmira Suleymanova on programs to be carried out by the UNFPA.
They discussed a range of issues, including UN`s international conference on Population and Development in Cairo in 1994, as well as gender equality, maternal and child health, reproductive health and family planning.