28 November 2013 09:52 (UTC+04:00)
2 364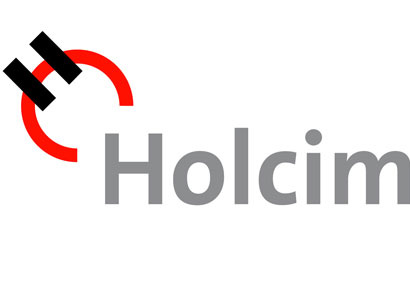 By Nigar Orujova
The Holcim Foundation for Sustainable Construction announced the 4th International Holcim Awards competition on November 26.
The competition is aimed at sustainable development in architecture and construction in Baku.
Founded in Switzerland in 1912, Holcim is one of the world's leading suppliers of cement and aggregates with over 80,000 employees around the world and production sites in around 70 countries.
"Holcim Awards for Sustainable Construction" competition includes projects which contribute to a more sustainable built environment. The competition features the total prize worth $2 million.
Holcim Azerbaijan company represents the country in the competition.
Opening the ceremony, Holcim Azerbaijan General Director Rossen Papazov provided information about the history of Holcim and the activities Holcim Azerbaijan.
The Holcim Foundation for Sustainable Construction was created in 2003 to raise awareness of the important role that architecture, engineering, urban planning and construction have in achieving a more sustainable future - and to encourage critical interdisciplinary and long-range perspectives on a local, regional, and global basis, Papazov said.
For Holcim this is not a commercial initiative, but an initiative which demonstrates the company's genuine commitment to sustainable construction, he said.
The competition is open to projects in architecture, building and civil engineering, landscape and urban design, materials, and products and construction technologies that contribute to the five "target issues" for sustainable construction: Progress, People, Planet, Prosperity, and Proficiency.
Holcim Award has two categories with different requirements for the projects, execution of which may not have started before July 1, 2013.
The main category includes projects that have reached an advanced stage of design and have a high probability of execution.
The "Next Generation" category has been opened for young professionals and students, who are expected to present visionary projects and bold ideas.
The evaluation process will be held by the independent juries in five regions of the world. They evaluate entries over the "target issues" for sustainable construction.
Registration for the competition is open until March 24, 2014, while the final submission deadline is March 31, 2014.
Azerbaijani participants can find more information about the competition at www.holcim.az.
Investment projects of Holcim realized in Azerbaijan since 1999 have always been directed towards the introduction of new construction, environmental, and social standards. Holcim Azerbaijan is the biggest cement and clinker manufacturing company in the country.
The shareholders of the company in Azerbaijan are Azerbaijan Investment Company and the European Bank for Reconstruction and Development (EBRD).
The company meets a significant share of domestic demand with high-quality products which meet both local and international standards. Holcim rebranded "Garadagh Cement" to Holcim (Azerbaijan) in April 2012.
Related News