Shahdag complex to offer new opportunities this winter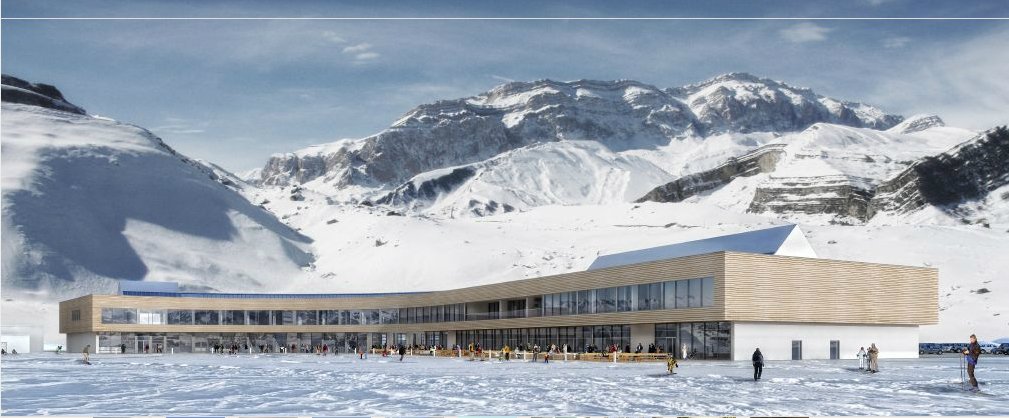 By Nigar Orujova
The winter tourist season in Azerbaijan will offer new services to vacationers, who will have an opportunity to enjoy a new hotel, ride snow bikes, try horseback riding and mountain hiking.
The upcoming tourist season is scheduled to open in mid-December, but a more exact time of the season start still depends on weather conditions.
"Ski slopes require negative air temperature," the winter and summer tourist complex Shahdag under Azerbaijani Culture and Tourism Ministry said. "If the cold weather settles down at the beginning of December, preparatory work will be carried out over 10-15 days, and the season will be opened in the middle of December."
During the winter season, visitors will also be provided with activities including riding on ski slopes, cableways and paintball. Three hotels are to be commissioned here by the end of the year.
The facility is located 30 km north of the town of Gusar, in the region's Daghlig Alayan village. Rich nature, crystal-clear air and favorable climate conditions, with temperatures ranging between minus 20-22 degrees in winter and 20 degrees in summer provide the opportunity to run a modern tourism complex meeting high standards.
The construction of the summer and winter tourism complex began in September 2009. A number of facilities have already been opened at the complex, including Zirva Hotel and Gaya Hotel.
Four overhead ropeways are available in the complex for ascending to ski slopes. The ropeways are of different types: those with chairlifts, rope tow; there will also be gondola ropeways. Alpine skiing tracks are of various levels of complexity -- for children and beginners, and also for those who already have good skills.
All ski tracks are served by generators of artificial snow. This equipment allows to guarantee high quality of the ski tracks and also to extend the skiing season.
Once the construction work is complete, the complex will be able to serve 10,000 visitors daily.