11 January 2013 10:22 (UTC+04:00)
2 580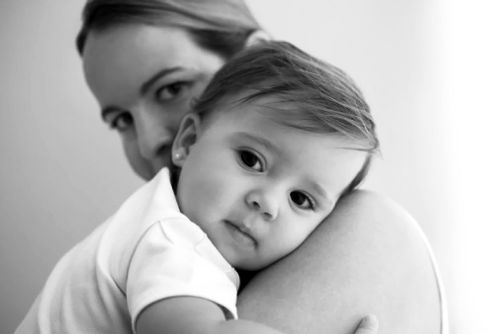 By Nigar Orujova
Draft regulations on improving the practice of children' adoption have been drafted in Azerbaijan and will be presented to parliament after discussions in relevant stakeholders, an official dealing with children's affairs has said.
Vesile Movsumova, head of the Inter-state Adoption Departament at the State Committee for Family, Women and Children's Affairs, made the announcement while speaking to the local press on Wednesday.
According to the Azerbaijani presidential decree enacted in March 2007, the state committee is the authorized body in Azerbaijan for international adoption issues. The committee carries out the tasks stemming from the Hague Convention and coordinates relevant work of other state bodies and organizations.
"Each half-year in a three-year period the family and the central body must report to the committee about the child's life," Movsumova said.
She added that this is necessary to increase control over the living conditions of adopted children. According to the new regulations, three years thereafter, families and respective state bodies will annually report to the committee until the adopted child reaches legal age.
The reports should consist of photos and video clips of the child, with duration of at least 15 minutes, and information on the child's adaptation to the new environment.
In case foster parents break the agreement on adoption and stop keeping in touch with the relevant body, the committee appeals to the institution of the foreign country in charge of adoptions. In turn, the foreign institution is to launch a criminal case.
The new regulations also stipulate that now children will choose the family that they want to live in, whereas previously the child was chosen by the family.
"The family can choose the sex of the child, eye and hair color. According to the new regulations, families are to be found and chosen upon children's request," Movsumova noted.
The new regulations will be the same for local and foreign adopting families.
International adoptions
Cases of children's adoption by foreign nationals in the country are not frequent. Eight Azerbaijani children were adopted in 2012 by foreigners, with six of them adopted by Azerbaijani families living in Russia, one by an American family and the other by a European family.
In 2011, the rate of foreign adoption was the same. That year, four children were adopted by Azerbaijanis living in Russia, one child by an Azerbaijani family living in France, one more was adopted by a Turkish family living in Azerbaijan, and two children were adopted from the United States.
According to Movsumova, the committee tries to give children to Azerbaijani families living in their country or Azerbaijani families living abroad, assuming that kids will be more comfortable with their fellow countrymen.
A child can be adopted by a foreign citizen after numerous suggestions to Azerbaijani families and only if no Azerbaijani family claims him or her. After receiving an application from a foreigner, the state committee requires his or her background information from the institution dealing with adoptions in the home country.
A child who was not adopted by an Azerbaijani family because of a birth defect last year was adopted by an American family, which will arrange a surgery to eliminate the defect. And this is not the only such case, Movsumova said.
The main criterion of international adoption is ensuring suitable conditions for children's well-being. A foreign national who intends to adopt an Azerbaijani child must not be deprived of parental rights by a court or have limited parental rights; persons whose custody rights were revoked earlier by a court ruling as well as those who cannot fulfill parental obligations because of poor health cannot adopt Azerbaijani children either.
Centralized recording of children under three listed for adoption is carried out by the Health Ministry, while children between 3 and 18 years of age are recorded by the Education Ministry.
A centralized database of children aged 3-18 that can be adopted was created by the Education Ministry in 2010 and now includes 24 children ready for adoption, including eight healthy and 16 disabled children.
According to Yusif Bekirov, chair of the Children's Rights Defense League, the process of adoption takes a long time, which is the only problem.
"There are 165 Azerbaijani families waiting for adoption of children aged under three at present," Bekirov said.
Recently adopted and entered into force from January 1, 2013, the Dima Yakovlev law in Russia banned the adoption of Russian children by US families. Some Azerbaijani experts expressed a view that this will create an opportunity for American citizens to adopt children from countries neighboring Russia.
According to the head of Women's Crisis Center Metanet Azizova, after the prohibition of Russian children's adoption by Americans went into effect, other countries could make up for such needs to be met.
"Azerbaijan could quite possibly be one of those countries," Azizova said. "It is a well-known fact that Americans used to adopt children in Azerbaijan. And they mostly adopt disabled children, which is a big plus, as these children go to good families where they will have the necessary treatment."
Bekirov also welcomed the fact that physically challenged Azerbaijani children will be provided with care in American families.
US citizens adopt 10,000 children a year, with 10 percent of the figure being Russian children.
Related News