Azerbaijan's "Friendship" order presented to American Jewish group exec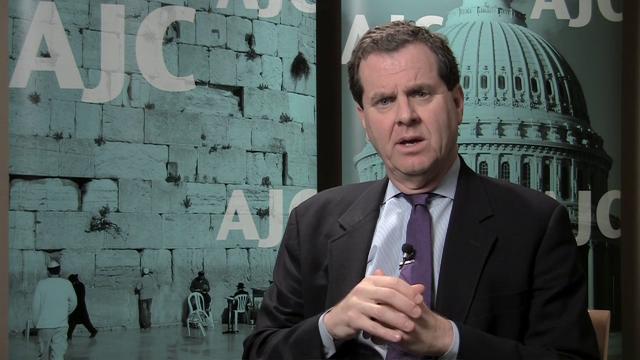 Solemn ceremony was held in New York to present Azerbaijan's "Friendship" order to David Harris, one of the authoritative leaders of the American Jewish Committee (AJC), who was awarded under the order signed by the Azerbaijani President on November 14, APA news agency reported.
The Azerbaijani embassy in the US told APA that along with the American Jewish Committee's members and activists, Azerbaijan's permanent representative to the UN Agshin Mehdiyev and Azerbaijani ambassador at large and former ambassador to the US Yashar Aliyev, representatives of diplomatic missions and the State Committee on Work with Diaspora attended the event.
Delivering a keynote speech at the awards ceremony, president of American Jewish Committee Robert Elman spoke about the strategic importance of Azerbaijan for the US and Israel, and expressed his satisfaction with the contribution made by his organization to the cooperation between the US and Azerbaijan.
Robert Elman said awarding of David Harris is a graphic example of evaluation of the Committee's cooperation with Azerbaijan.
Ambassador Elin Suleymanov said Azerbaijan's good relations with the US and Israel stem from the friendship between the Azerbaijani and Jewish people. He said Azerbaijan is an example of tolerance in the international arena.
Suleymanov said David Harris has been awarded by the president for his merits in the development of the relations between the US and Azerbaijani people.
Harris expressed his gratitude to Azerbaijan's President Ilham Aliyev for the "Friendship" order and voiced his satisfaction with being awarded as a friend of a state like Azerbaijan.
He said meetings with President Aliyev during his visits to Azerbaijan in the capacity of executive director made a positive impression on him.
Harris underlined the importance of Azerbaijan's cooperation with the US in combating terrorism, strengthening of the relations with Israel against the background of delicate geographical realities.