Azerbaijani President lays foundation stone for Zangilan village [PHOTOS]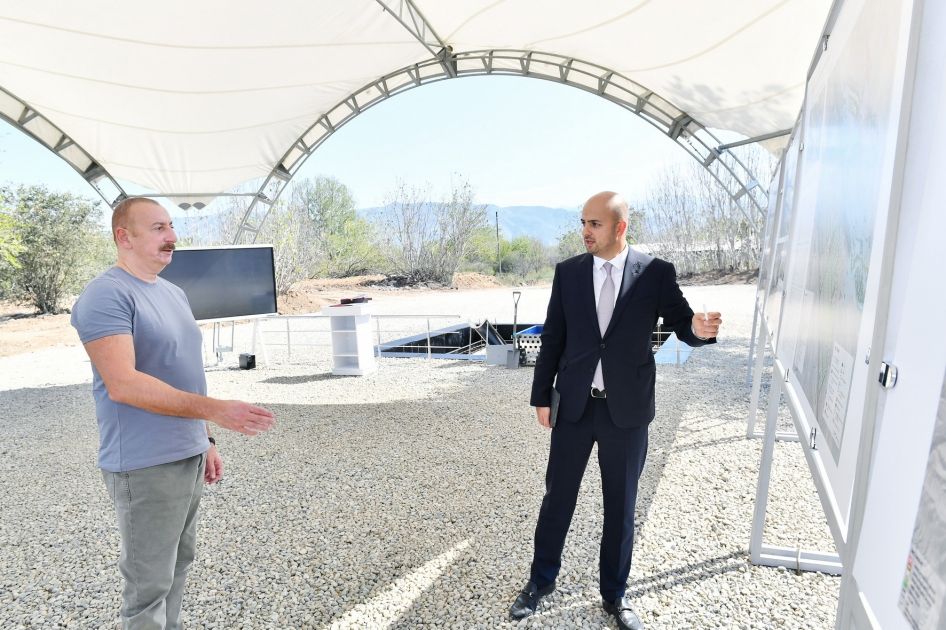 President of the Republic of Azerbaijan Ilham Aliyev has laid a foundation stone for the village of Zangilan in the Zangilan district.
The head of state was informed about the work done in the village.
The village is located 3.1 km away from the city center. Under the master plan, the village of Zangilan was designed with Icheri Mushlan and Malikli villages. The projected area of the village is 111.3 hectares.
The construction of 306 houses and 2-3 storey houses for 1631 residents is scheduled in the village. The first phase will see construction of 127 houses for 489 residents.
The facilities in the village will include an administrative building, kindergarten, community club center and multifunctional building, guest house, sports health center, school, bazaar complex, medical station and ceremonial hall.
The village will have 294-seat school and two 60 and 40-seat kindergartens.
Then, a video on the village development plan was screened.
President Ilham Aliyev laid a foundation stone for the village of Zangilan.
--
Follow us on Twitter @AzerNewsAz