AZERNEWS releases another print issue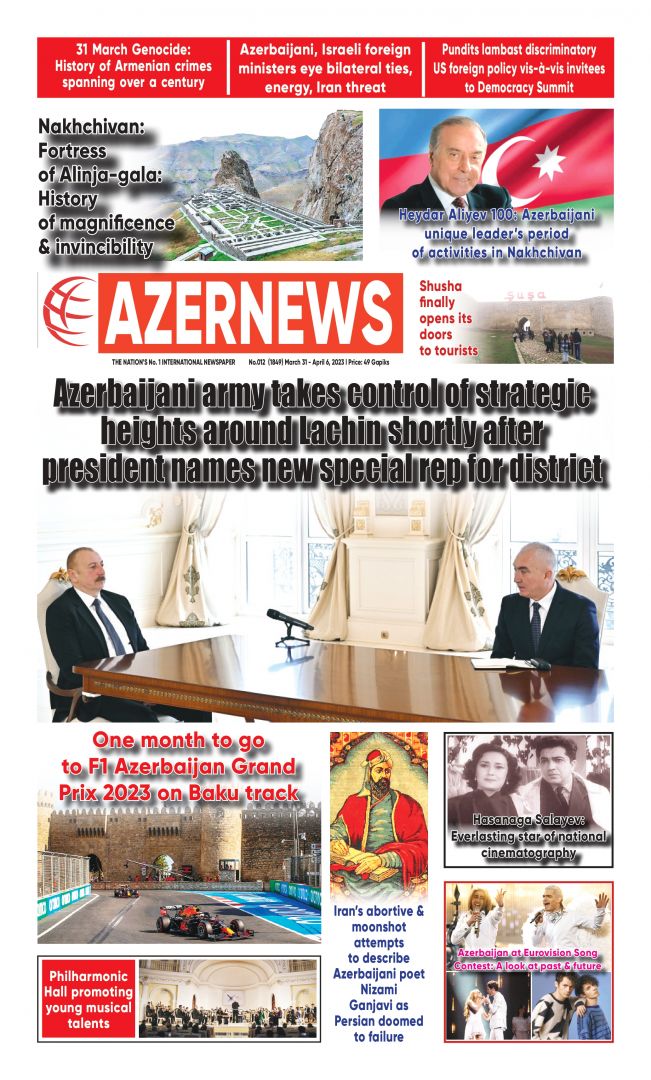 A new print edition of the AZERNEWS online newspaper was released on March 31.
The new edition includes several interesting articles, such as "31 March Genocide: History of Armenian crimes spanning over a century"; "Azerbaijani, Israeli foreign ministers eye bilateral ties, energy, Iran threat"; "Pundits lambast discriminatory US foreign policy vis-à-vis invitees to Democracy Summit"; "Azerbaijani army takes control of strategic heights around Lachin shortly after president names new special rep for district" etc.
AZERNEWS is an associate member of the World Association of Newspapers and News Publishers (WAN-IFRA).
The online newspaper is available at www.azernews.az.