Special military educational institutions celebrate Youth Day [PHOTO]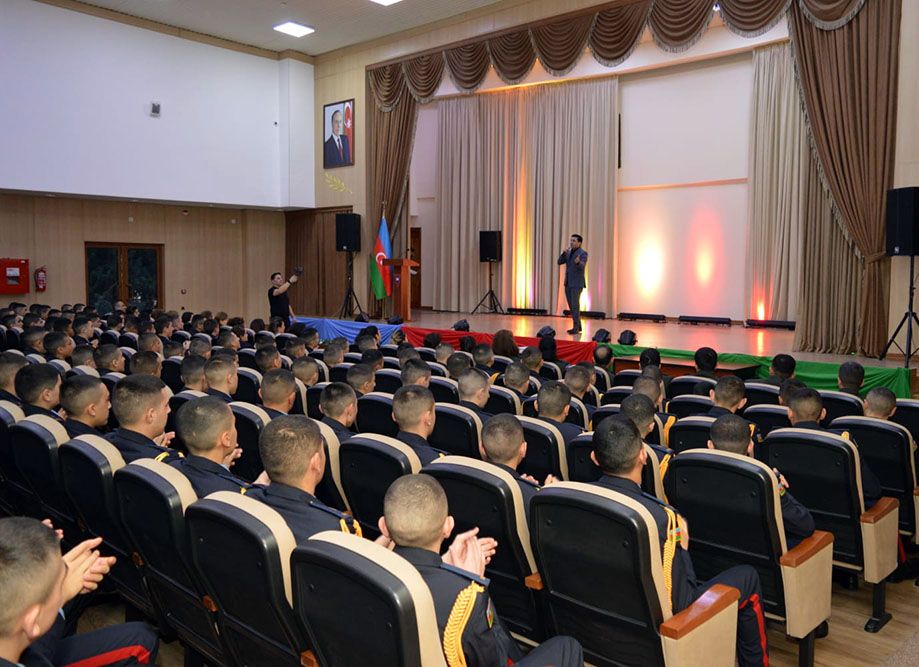 On February 2, festive events on the occasion of Youth Day were held in special military educational institutions functioning under the Azerbaijani National Defense University, Azernews reports per the ministry.
Initially, a minute of silence was observed to honor the memory of National Leader Heydar Aliyev and the martyrs, who gave their lives in defense of the country's independence and territorial integrity. It was followed by a performance of Azerbaijan's National Anthem
At the events, speakers emphasized that the Ministry of Youth and Sports was one of the key organizations the National Leader Heydar Aliyev established after his return to power in Azerbaijan for the second time, he laid the foundation of the state youth policy in Azerbaijan, which is successfully continued today by President of Azerbaijan, Supreme Commander-in-Chief of the Armed Forces, Ilham Aliyev.
At the conclusion, the cadets received honorary diplomas, and patriotic songs were performed.
Azerbaijan annually celebrates Youth Day on February 2. The public holiday takes its origin from the First Youth Forum, held in 1996. A year later, national leader Heydar Aliyev signed a decree according to which February 2 was declared the Day of Azerbaijani Youth. From that time Azerbaijan became the first country among the CIS and Eastern Europe states to solemnly celebrate this day.
---
Follow us on Twitter @AzerNewsAz