28 July 2019 10:32 (UTC+04:00)
1 665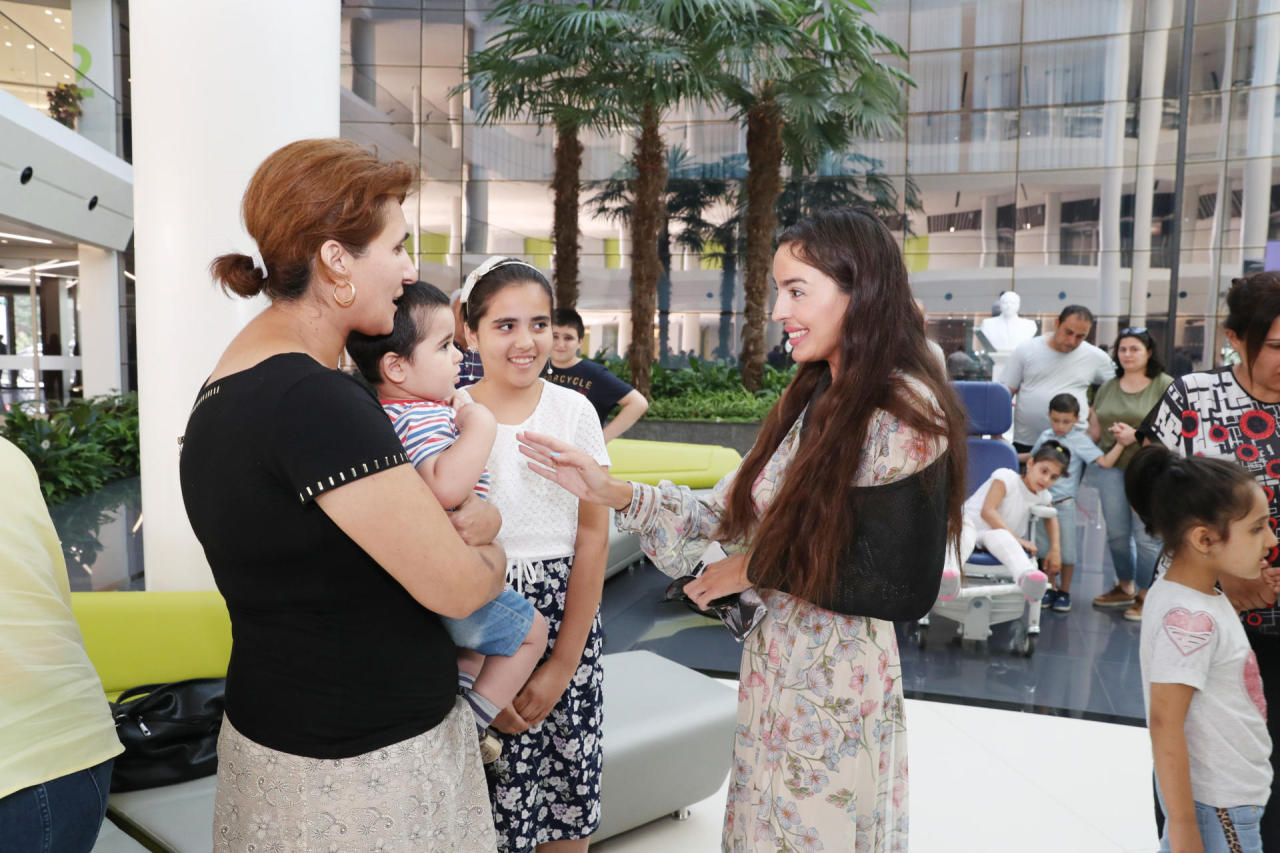 By Laman Ismayilova
Ensuring the health of children is one of the priorities in the activities of the Heydar Aliyev Foundation. The important projects implemented by the Foundation in this area have become permanent.
Vice-President of the Heydar Aliyev Foundation Leyla Aliyeva has met with children who undergo treatment at the Bona Dea International Hospital.
Supported by the Foundation, the hospital is one of the few healthcare centers in the world that meets up-to-date standards. The center is provided with advanced medical and technical equipment.
Some 50 children in May and 42 children in June this year received treatment there. These are mainly children suffering from cerebral palsy and autism. After the operation, the children were prescribed an appropriate course of treatment, and now they are undergoing a rehabilitation course.
Among those receiving treatment there was also a child with a congenital hearing disorder. As a result of the treatment, his hearing was restored.
Children who undergo treatment at the hospital were presented with souvenirs on behalf of the Heydar Aliyev Foundation.
The Bona Dea International Hospital opened on March 27, 2018 in Baku. The building consists of 7 floors, with an area of 37,500 square meters. The opening ceremony was attended by the President of Azerbaijan Ilham Aliyev and First Lady Mehriban Aliyeva.
The hospital has various medical departments. It has many specialties including general surgery, cardiology, pediatrics, ophthalmology, ear, nose and throat disorders, neurosurgery, physical medicine and rehabilitation, plastic, reconstructive and aesthetic surgery, emergency medicine, etc.
General surgery department provides a professional approach to diagnose and treat surgical diseases using minimally invasive techniques on various pathologies including the digestive system, abdominal organs as well as the endocrine system. Highly qualified doctors in the organ and tissue transplantation division carry out laparoscopic and open surgery.
The Bona Dea International Hospital's cardiology department has been established bringing together the latest medical advances of the 21st century, cutting-edge technologies and international professional staff in order to protect heart diagnose and treat heart diseases. All kind of diagnosis and treatment of heart diseases for people at all ages are performed in the cardiology department.
Pediatric digestive surgery, pediatric endocrine surgery, pediatric gynecology, chest surgery, surgical treatment of chest deformities, oncology surgery, diagnostic and therapeutic endoscopic interventions, thoracoscopic and laparoscopic surgical interventions, trauma surgery, pediatric urological surgeries are performed at a high level.
Treatment and surgical operations of various eye diseases are performed at the highest level with the most up-to-date medical equipment. National and European professional doctors serve patients at the hospital. The equipment of eye department is the most up-to-date and advanced technology.
The goal of the Bona Dea International Hospital is to provide modern health care services in the field of Ear, Nose and Throat Disorders.
For elders and children complete endoscopic examination with endovision system, microscopic ear examination, additional laboratory analyzes of patients, if it is needed, radiologic examinations, audiometry, tympanometry, ABR and for neonatals hearing screening examinations (BERA) are carried out at the department of otolaryngology.
Neurosurgery team deals with the prevention, diagnosis and surgical treatment of disorders which affect any portion of the nervous system including the brain, spinal cord, peripheral nerves, and cerebrovascular system.
The hospital offers a wide range of minimally invasive surgeries in the day care center providing several significant advantages over traditional surgeries, including faster recovery times, limited tissue disruption, shorter hospital stays, smaller incisions, less scarring and more surgical precision.
The physical and rehabilitation therapy department's goal is to enhance and restore functional ability and quality of life to those with functional limitation due to diseases or disorders. With a team of physiotherapists, occupational therapists, speech and language therapists, rehabilitation nurses, clinical psychologists and dietitians, we customize the treatment plans for each of its patients.
The plastic surgery department provides plastic and reconstructive surgery services. The span of surgical treatments includes different processes ranging from simple skin lesion removal over refined aesthetic interventions to complex reconstructive surgeries after burns, cancer or deforming injuries.
---
Laman Ismayilova is AzerNews' staff journalist, follow her on Twitter: @Lam_Ismayilova
Follow us on Twitter @AzerNewsAz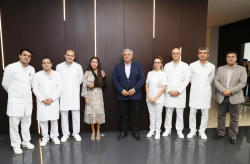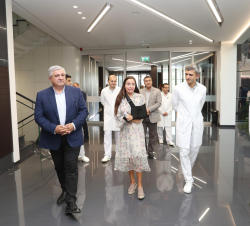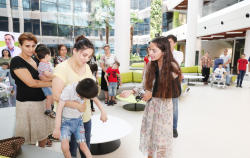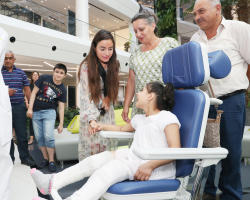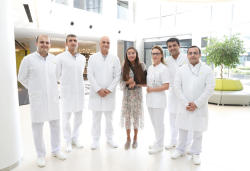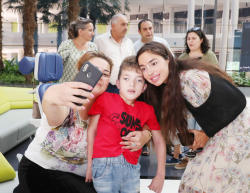 Related News