ASAN Visa portal launched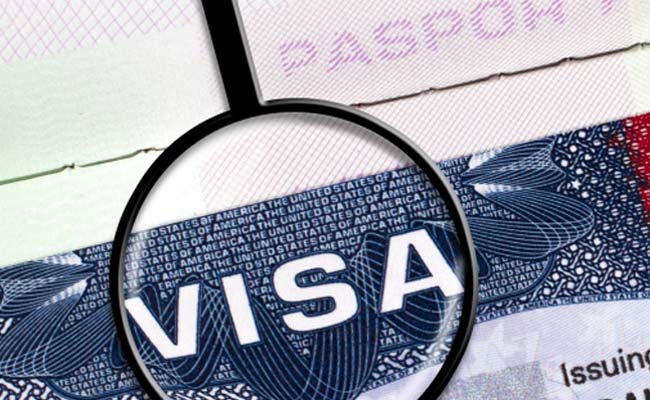 By Amina Nazarli
ASAN Visa portal designed to simplify a procedure for issuing visas to foreigners and stateless persons wishing to visit Azerbaijan, as well as to ensure immediacy and transparency of this process, was presented to the public on December 16.
The portal, which is currently operating in test mode, will be fully put into operation starting January 10, 2017, said Inam Karimov, Chairman of Azerbaijan's State Agency for Public Services and Social Innovations under the President.
Addressing the presentation ceremony, Karimov said that now foreigners will be able to apply for visas and obtain them without waiting in the queue and collecting documents.
Karimov added that the visa of a person, who used the portal to get a single-entry e-visa valid for 30 days' stay, will be sent to his/her email address within three days after the payment made.
The visa fee is $20. Electronic visa applications are available for one person, for a family (not less than two and not more than ten persons) and for a group of 10-300 people.
Earlier, Azerbaijan revealed the list of 81 countries, whose citizens can take advantage of ASAN Visa system.
The list includes the U.S., Albania, Germany, Andorra, Belgium, the UAE, Argentina, Australia, Austria, Bahrain, Bulgaria, Bosnia and Herzegovina, Great Britain and Northern Ireland, Brazil, Brunei, South Africa, Czech Republic, Chili, China, Denmark, Estonia, Aljazeer, Finland, France, India, Croatia, Indonesia, Jordan, Iran, Ireland, Island, Spain, Israel, Sweden, Switzerland, Italy, Canada, Cyprus, Korea, Costa-Rica, Cuba, Kuwait, Qatar, Guatemala, Latvia, Lithuania, Lichtenstein, Luxemburg, Hungary, Macedonia, Malaysia, Malta, Mexico, Morocco, Monaco, Montenegro, Mongolia, Nepal, Netherlands, Norway, Oman, Pakistan, Panama, Poland, Portugal, Romania, San Marino, Serbia, Saudi Arabia, Singapore, Slovakia, Slovenia, Sri Lanka, Thailand, Turkey, Turkmenistan, Vatican, Vietnam, Japan, New Zealand and Greece.
Karimov further added that those, who are included in the Foreign Ministry' list of "persona non-grata" will not be issued visa through the portal.
"While applying, this "black list" t is checked. If any person is included in this list of persona non grata, then we refuse issuing visa to them," he said.
The presidential order signed in June 2016 aimed at simplification of e-visas issuance procedure for foreigners and stateless persons arriving in Azerbaijan.
The only thing to do, instead of going to the diplomatic mission and talking with foreign officials, is to enter requested details onto "ASAN Viza" and pay the proper stamp duty. Three days later, the visa will be sent to e-mail of an applicant.
This experience maybe a good example for other countries, and soon the Azerbaijani citizens will also have an opportunity not to stand in endless queues at foreign diplomatic missions in Baku.
--
Amina Nazarli is AzerNews' staff journalist, follow her on Twitter: @amina_nazarli

Follow us on Twitter @AzerNewsAz