Renowned tar leaves audience in awe in Russia [PHOTOS]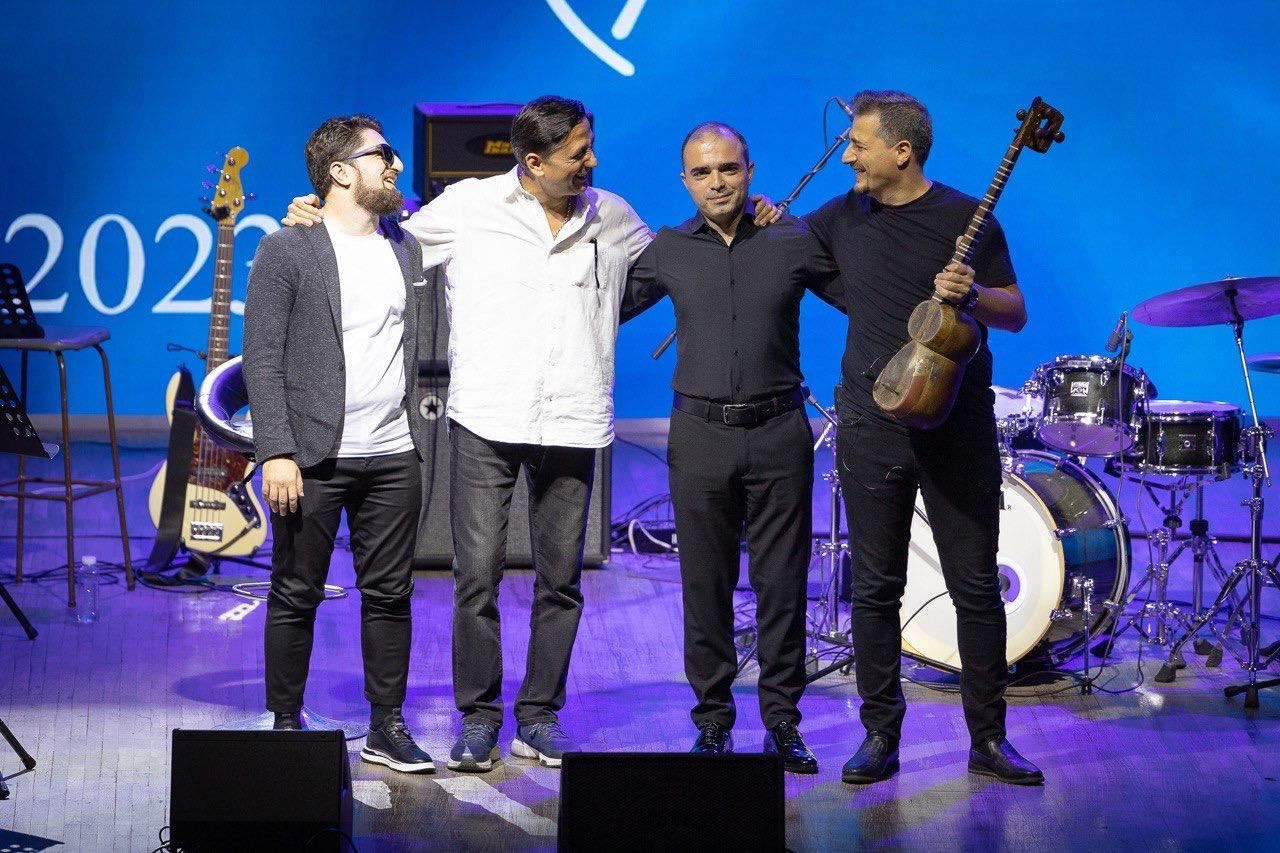 Renowned tar player Arslan Novrasli and his Ethno-Jazz band has left the audience in awe at the Days of Azerbaijan held in Russia.
The concert was organized within Caspian Seasons International Festival of Classical Art held in Astrakhan with the support of the Azerbaijan Culture Ministry, Azernews reports.
Arslan Novrasli is a laureate and winner of many festivals and competitions. He is the first musician who applied the technique of harmonic jazz standards on the tar.
He often experiments with creating music. The musician always fascinates the listeners with brilliantly synthesized mugham and jazz music.
In his music, Novrasli brilliantly combines mugham and jazz through jazz compositions, pop music, classical and world hits at local and international level
At the musical evening, Arslan Novrasli delighted the audience with compositions written both on the basis of classical jazz standards and on the themes of the works by Azerbaijani composers. The concert program also included the Azerbaijani folk song "Ay Laçın".
Note that Ethno-jazz band includes Arslan Novrasli (tar), Nijat Aslanov (piano), Salim Mammadov (bass guitar), Gasan Bilalov (drums).
The Caspian Seasons International Festival of Classical Art will run until September 6th.
The festival gathers world-famous vocalists and musicians, who present the culture of the Caspian countries to Astrakhan residents and guests of the city.
The festival was opened with a performance by the Symphony Orchestra of the Caspian States, which included over 60 musicians from Azerbaijan, Russia, Kazakhstan, Turkmenistan and Iran. The ensemble, under the baton of chief conductor Mikhail Golikov, performed works by Russian and foreign authors.
People's Artist of Azerbaijan Elchin Azizov has also fascinated the audience with his performance. She shared the same stage with the soloist of the Russian Bolshoi Theater Elchin Azizov, Russian Honored Artist Ildar Abdrazakov, soloist of the Mariinsky Opera Company Olga Pudova, Iranian composer and musician Mehdi Hosseini, Honored Worker of Kazakhstan, soloist of the Astana Opera Theater Nurlan Bekmukhambetov and Honored Artist of Turkmenistan Leyli Okdirova.
---
Follow us on Twitter @AzerNewsAz