12 December 2017 16:09 (UTC+04:00)
3 036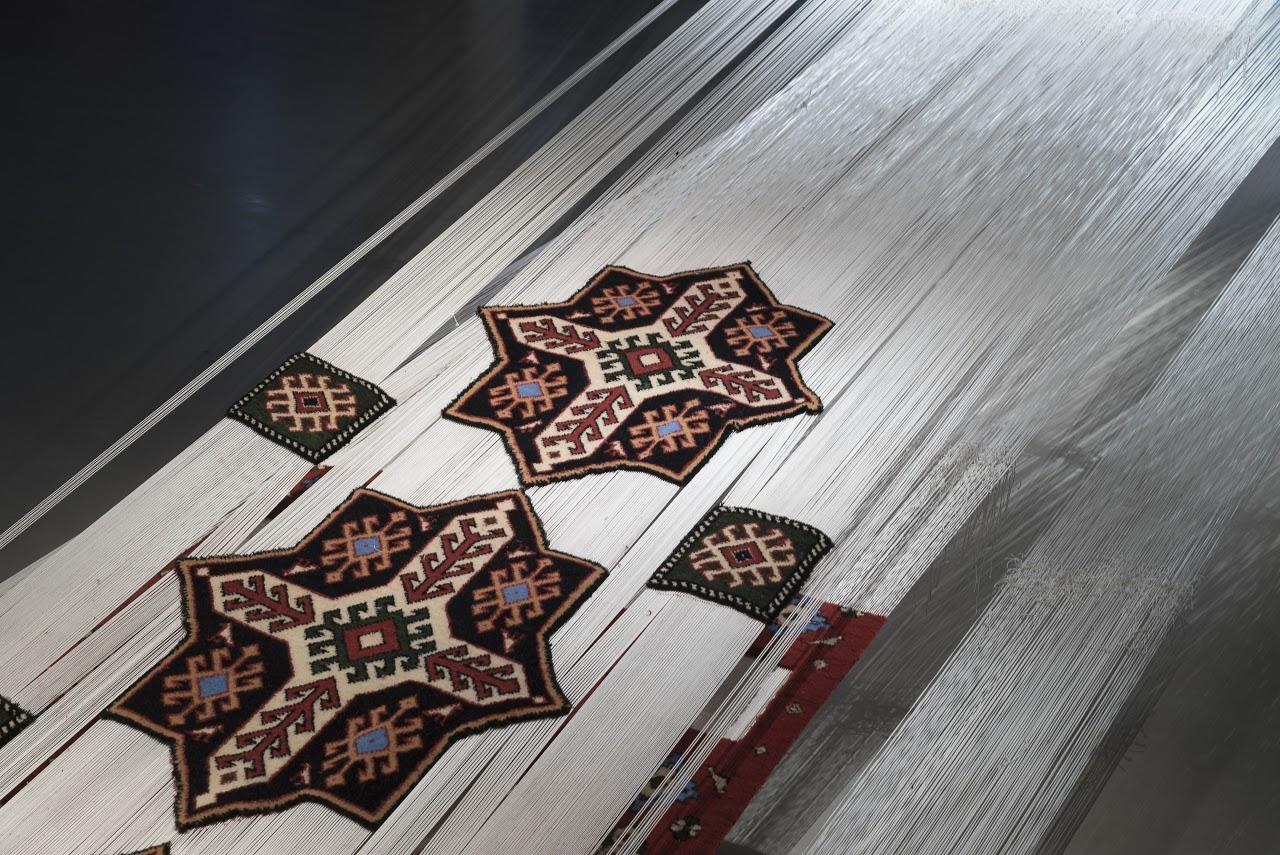 By Laman Ismayilova
The Silk Road Music Festival is in full swing with lots of mind-boggling events.
A series of events within the framework of the festival, organized by Goethe-Zentrum Baku, includes concerts of foreign and local singers, exhibitions and performances of talented artists.
Three cultural events await Bakuvians and city's guests on December 13. An installation of national artist Faig Ahmed will be put on display in German-Azerbaijan Cultural Society "Kapellhaus" at 19:00.
An initiator of festival cultural projects Asli Samadova said that all art projects are united by a common theme of transformation of ideas and each in their own way reveals the phenomenon of intercultural dialogue. So, an innovative and large-scale installation "10 (-35) " by Faig Ahmed, refers to the origin of carpet weaving.
Usually visible only as a fringe, hidden behind the knots of the carpet, the warp threads, become the central part of the work . By the way, installation and a documentary about the artist, shot in the spring by the Textile Museum of Boras in Sweden, will be shown to the Baku public for the first time.
The exhibition will last until January 31, 2018 and is open for visits from 15:00 to 20:00 every day, except on Sundays and public holidays. Before the close of the exhibition, Faig Ahmed will hold a meeting-lecture with fans of his art. Details will be announced on artist's page in Facebook.
Further, music lovers have a chance to enjoy a concert by "Divan Acoustic" ensemble in the same venue at 21:00.
Divan Acoustic is a special musical project developed for the festival by the Divan der Kontinente orchestra. Six orchestra musicians will perform on the stage, presenting free improvisations based on mimesises, dialogues and the appropriation of musical compositions and sounds.
Address: 28 May Street, house 35.
A lecture-performance "The Tranny Tease" by famous Berlin's art collective "Slavs and Tatars" will take place in the Church of the Saviou in Baku at 19:00.
Slavs and Tatars is an international art collective formed in 2005 and devoted to an area east of the former Berlin Wall and west of the Great Wall of China known as Eurasia.
The artists use a variety of media and forms of expression to create installations and objects, give performative lectures, and print their own publications.
Art collective focuses on sphere of relations between Slavic, Caucasian and Central Asian peoples.
Address: 28 May Street, house 41
Notably, Goethe-Zentrum Baku is a branch of the Goethe Institute, a cultural institution of the Federal Republic of Germany, whose branches operate in many countries of the world.
The organization aims at popularizing the German language abroad and expanding international cooperation in the field of culture.
A series of fascinating concerts will run until December 14. Admission for all events is free.
---
Laman Ismayilova is AzerNews' staff journalist, follow her on Twitter: @Lam_Ismayilova
Follow us on Twitter @AzerNewsAz
Related News