12 September 2017 17:56 (UTC+04:00)
2 925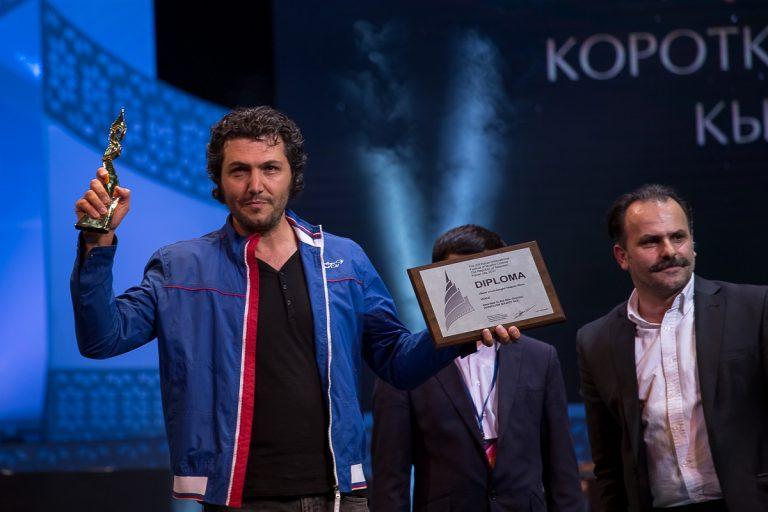 By Sara Israfilbayova
Azerbaijani films "Səs" ("The Voice") and "Bu, sevgidir" ("This is love") were named the best at the 13th Kazan International Muslim Film Festival held on September 5-11.
A short feature film "The Voice", co-produced by Azerbaijani and Iranian filmmakers, was awarded the festival's award in the category "Best short feature film," the Festival's website reported.
Director of the film "The Voice" is Dariush Najafi Gyol (Erturan Najafi), the film's producer is Fariz Ahmadov.
The prize in the nomination "Best short documentary" was awarded to the film "This is Love" directed by Teymur Daimi.
Azerbaijani film critic Ulvi Mehti joined the jury of the festival, which selected the best documentary films.
Kazan International Muslim Film Festival is held in the capital city of the Republic of Tatarstan since 2005. The first festival was initiated by the Council of Muftis of Russia, Federal agency for culture and cinematography of Russia, the Ministry of Culture of the Republic of Tatarstan with the support of the president of the Republic of Tatarstan.
The motto of the festival is "To the dialogue of cultures through the culture of dialogue".
The aim of the festival is the experience exchange of the workers in the sphere of culture and Arts of Russia and Muslim countries of the neighboring and far-abroad countries, display of the creative achievements of the Muslim cinematographers and the representatives of the other religious affiliation, who make films popularizing human, spiritual and moral values as well as cultural traditions, the formation of the objective views of the world and Russian community about Muslims and Islam.
This year, the selection committee of the Festival received 782 applications from 61 countries. The contest program selected 60 films from 27 countries - Azerbaijan, Albania, Afghanistan, Bangladesh, Belgium, Canada, Denmark, Egypt, India, Iran, Italy, Kazakhstan, Kyrgyzstan, Malta, Morocco, Nepal, Niger, Russia, the United States, Tajikistan, Turkey, Uzbekistan, France, Sweden and Estonia.
---
Follow us on Twitter @AzerNewsAz