WB hails measures taken in Azerbaijan to develop agriculture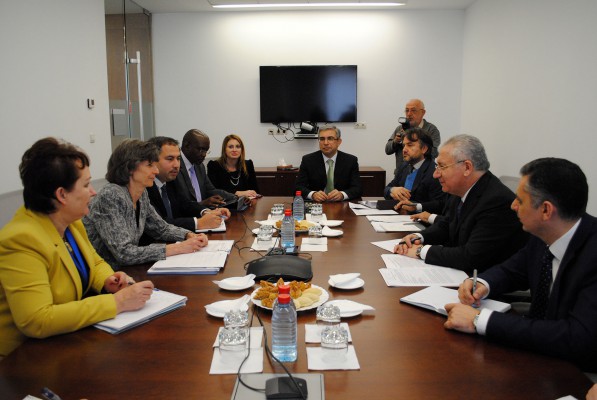 By Aynur Jafarova
The World Bank hails measures taken in Azerbaijan in the past years to develop the agricultural sector.
This was noted by World Bank Vice President for Europe and Central Asia Laura Tuck said at a meeting with Azerbaijan's Agriculture Minister Heydar Asadov on November 5.
Tuck emphasized the importance of relevant decrees and executive orders signed by the Azerbaijani president.
Asadov, for his part, hailed the World Bank's projects in Azerbaijan, and lauded the bank's assistance to the country in the implementation of agricultural reforms.
Following the meeting Tuck and Asadov attended a roundtable marking the 10th anniversary of World Bank-funded Azerbaijan Rural Investment Project.
They also discussed the execution of the second Azerbaijan Rural Investment Project, and met representatives of 15 rural communities cooperating with the project.
Azerbaijan has been a member of the WB since 1992. Total liabilities of the bank to the country have amounted to over $3 billion on 54 projects during this period. About $1.7 billion was allocated to the implementation of the road-transport projects.
The largest loan worth $670 million was allocated for improvement of the railway infrastructure and in particular, the reconstruction of the track on the Baku-Boyuk Kesik border with Georgia section.