Azerbaijan mulling over buying Lithuanian airline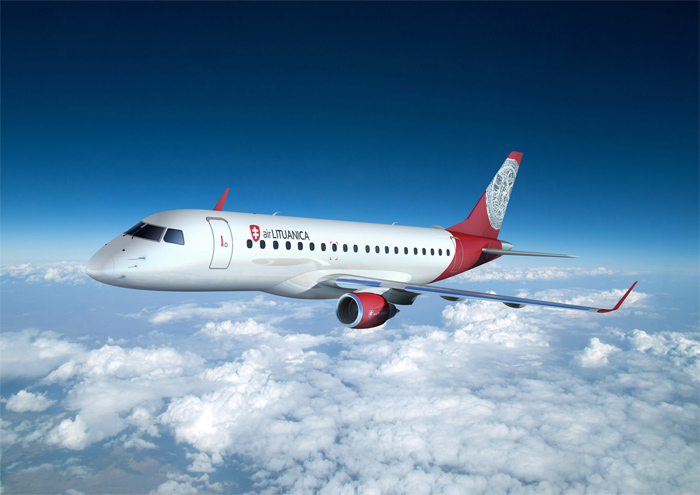 By Nigar Orujova
A strategic investor from Azerbaijan is mulling over buying 49 percent of the unprofitable operating Air Lituanica airline create by the Vilnius Municipality.
The portal eversus.lt reported that Air Lituanica Company may be interesting as a subsidiary both for Azerbaijan Airlines - Azal Avia Cargo and the company Silk Way Group.
However, the Lithuanian company must meet several requirements put forward - the investor wants to buy an independent company with a clear shareholder structure.
"Conversations are going on. There is an exchange of views and information," Head of Air Lituanica Club Kestutis Binkauskas said. "Over the next year, we plan to see a good performance of the company and then Air Lituanica will be particularly attractive to investors, so we are very proactive."
Commission on licensing of air communication considers that the financial position of Air Lituanica as tight.
"The fact that the company is now working at a loss, does not mean that it is already necessary to stop or suspend its activities," Ricardas Slapsys, adviser to Lithuanian Transport and Communications Minister said to the website. "We were informed that negotiations with creditors are held, debt repayment schedules are created, negotiations with investors are underway over the capital increase and the others."
Currently, AZAL's fleet consists of Boeing 757-200, Boeing 767-300, Airbus 319, Airbus A320, Airbus A340-500, Embraer ERJ 170-100LR and Embraer ERJ 190-100.
As a regional and CIS leader in terms of the number of new aircrafts, AZAL offers its passenger flights to European countries, the CIS, Middle East, and Asia.
Moreover, AZAL introduced direct flights from New York's JFK Airport to Baku's Heydar Aliyev International Airport on September 24, 2014.
The company is cooperating with about 60 airlines to provide its passengers with an opportunity to travel freely around the world.
Silk Way Group, established in 2006, is now comprised of 23 companies working in the aviation industry and related services. More than 4,000 highly skilled specialists are employed within its enterprises.