18 July 2014 15:40 (UTC+04:00)
1 399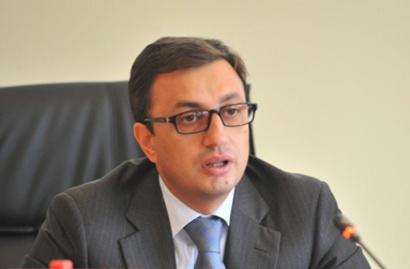 By Aynur Jafarova
The volume of Azerbaijan's securities market amounted to 5.9 billion manats in the first half of 2014, Chairman of the State Securities Committee (SSC), Rufat Aslanli, said.
"This figure is 86 percent more compared to the same period last year," Aslani noted at a meeting on the SSC activities in January-June 2014.
During the meeting, Aslanli informed the participants about Azerbaijan's main macroeconomic and social development indicators.
He said Azerbaijan's international position improved and its level of external debt decreased during the mentioned time.
Azerbaijan's strategic currency reserves reached $54 billion.
In early September 2013, the SSC announced the completion of the project of National Depository Center (NDC) on consolidation of the post-trading infrastructure. Prior to this project, NDC served as a central depository and the registrar of securities market.
Since September 3, 2013, NDC began to implement clearing and payment functions for all transactions conducted at the Baku Stock Exchange (BSE) on security model 'delivery versus payment'.
Thereby, NDC centralized entire spectrum of post-trading services and completed the formation of a central depository of securities market of the country.
The project on transition of government debt to NDC was implemented in September this year under the state program on 'Development of the securities market in Azerbaijan in 2011-2020'.
Currently, the transactions with securities are the subject of taxation in Azerbaijan. The average monthly volume of Azerbaijan's securities market increased by 46 percent in 2013, reaching 8.8 billion.
Related News