Azerbaijan-China signed contract will further attract cargo across countries to Azerbaijan - Baku Port head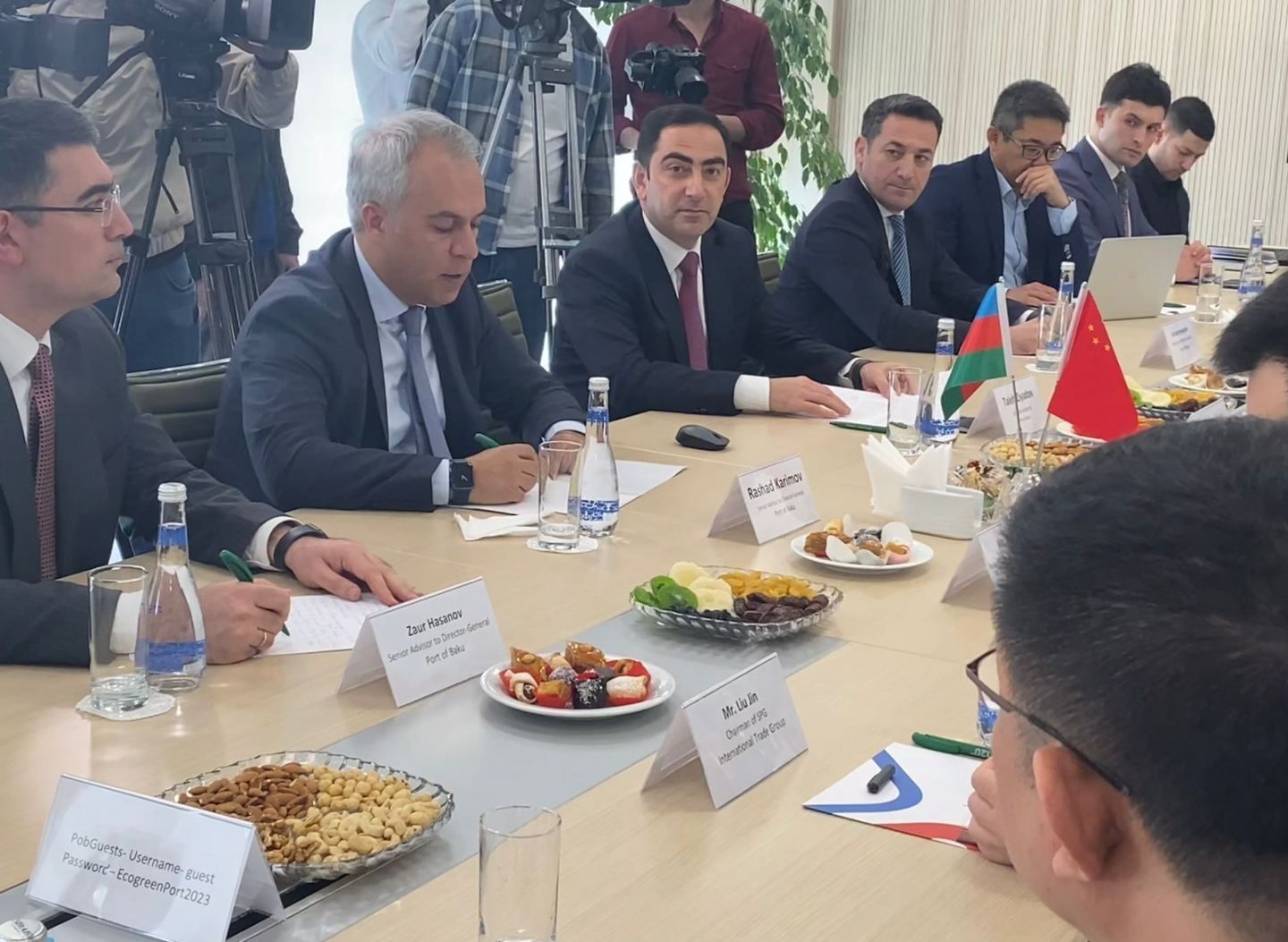 Azerbaijan and China have signed a contract to enable cargos going through Azerbaijani territory.
The contract between the Baku and the Chinese port of Qingdao is expected to attract cargo from China, South Korea and other countries of the East to the territory of Azerbaijan with further transportation to Europe, Azernews reports, citing Director General of the Baku Port Taleh Ziyadov telling at an event dedicated to the signing of a memorandum of understanding between the Baku Port and the Chinese port of Qingdao.
"In the port of Qingdao, almost all operational work is carried out automatically, using green and clean technologies. I believe that our cooperation will also allow attracting new technologies to the Baku port," Ziyadov said.
The General Director emphasized that over the past ten years, Azerbaijan has achieved great success in transshipment of goods from East to West and vice versa.
"The location of our port is of great strategic importance. So, for example, within a radius of 1,000 kilometers, this is a population coverage of 140 million people. From a logistical point of view, we expect that in the future most of these cargoes will be delivered to the Baku port," the CEO said.
Ziyadov noted that Azerbaijan has opened new regional opportunities for its development, in particular, the creation of the Zangazur corridor.
"China and Chinese companies are actively taking advantage of this, and we are confident that in the future the flow of goods will only grow, both from East to West and in the opposite direction," he added.
---
Follow us on Twitter @AzerNewsAz