11 January 2019 09:56 (UTC+04:00)
1 685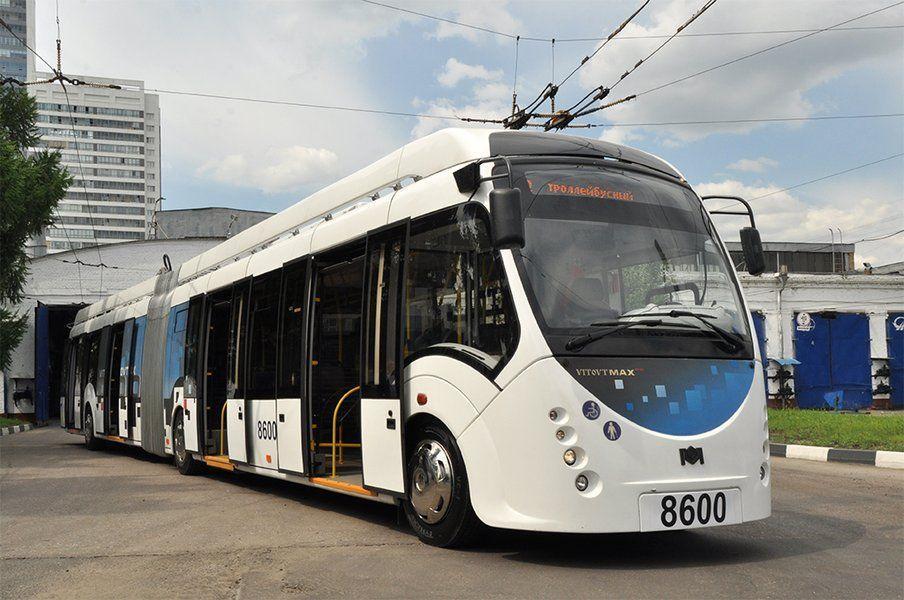 By Leman Mammadova
Belarus and Azerbaijan are interested in further development of cooperation in machinery equipment that is holding a special place in bilateral economic relations.
OJSC "Holding Management Company "Belkommunmash" is ready to establish joint production of electric buses in Azerbaijan, the company's Deputy Director General Ekaterina Chistova told Trend.
She said that Belkommunmash interested in supplying electric buses to Azerbaijan's market. For this purpose, the company sent a commercial offer to the electric buses addressed to the Ganja city authority in 2018.
Chistova also noted that earlier Belkommunmash did not supply any equipment to Azerbaijan.
The Deputy Director General noted that the company has already implemented a project to launch electric buses in Minsk, which became the first city in the CIS to launch a full-fledged regular electric bus route.
She added that as of May 2017, double-layer electric buses began to operate, now 30 electric buses of E433 "Vitovt Max Electro" model run in Minsk.
"Following their operation, a significant reduction in operating costs is observed, and this makes them more attractive for use on urban and suburban routes compared to trolley buses and buses," noted Chistova.
Chistova also added that Belkommunmash is actively working to bring electric buses to new markets
"In 2017-2018, the test operation of the E433 model electric bus was conducted in Russia and Moldova," she said. "Negotiations are also underway to supply electric buses for the needs of the cities of Uzbekistan, Kazakhstan, Egypt, Poland and Romania. The issue of entering the Georgian market is being worked out."
In addition, she said that Belkommunmash plans to set up a joint venture to assemble electric buses in India. The company plans to deliver to India a presentation batch of electric buses - at least 40 units in 2019-2020.
Speaking about the production plans, the deputy general director noted that it is planned to release at least 70 electric buses, including 50 for the needs of Minsk in 2019.
JSC "Management Company of the holding" Belkommunmash "" was established in 1973 in Minsk. The company is currently engaged in the production of electric buses, trolley buses, tram passenger cars.
So far, more than 10,000 Belarusian tractors and their specialized equipment have been assembled at Ganja automobile plant over the years.
Moreover, Azerbaijan and Belarus had plans to supply tractors to Turkey. The Minsk Tractor Works (MTW) OJSC signed a new contract with Ganja Automobile Plant in Azerbaijan on September 22, 2017, for a supply of tractors to Azerbaijan along with an additional protocol on jointly entering the Turkish market.
Belarus is interested in the North-South project and the Baku-Tbilisi-Kars railway, and Belarus aims to create a railway route Minsk-Baku. Recently, Belarusian Railways and the Azerbaijan Railways CJSC signed an agreement on mutually beneficial cooperation for the interaction of the railways of the two countries to contribute to the development of the International North-South Transport Corridor.
Diplomatic relations between Azerbaijan and Belarus were established in 1993, but cooperation in the economic sphere has been developing dynamically in the past decade.
Today, a legal and organizational framework has been set up that allows the implementation of joint projects. The Agreement on Investment Promotion and Mutual Protection between the Governments of Belarus and Azerbaijan came into force in 2011.
The trade turnover between Azerbaijan and Belarus exceeded $400 million on 370 commodity items in the ten months of 2018. Belarusian exports to Azerbaijan increased by almost three times, while exports from Azerbaijan increased by 44 percent. Products of the machine engineering industry, petrochemistry, woodworking, pharmaceuticals, military-technical cooperation made up the main Belarusian export items to Azerbaijan. In turn, Azerbaijan mainly export to Belarus petrochemicals, vegetables, fruits and other non-oil products.
---
Follow us on Twitter @AzerNewsAz
Related News