8 October 2018 15:29 (UTC+04:00)
2 075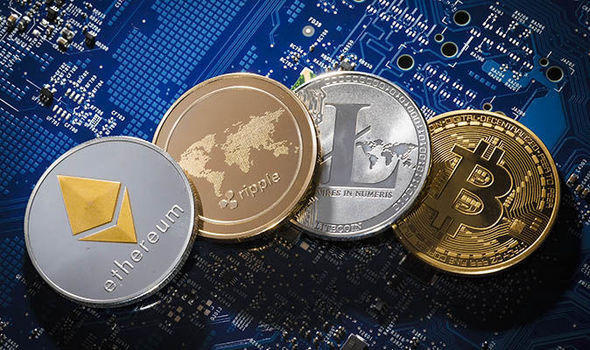 By Narmina Mammadova
A special zone, similar to a free economic zone, can be created for the development of the cryptocurrency market and the blockchain technology in Azerbaijan, marketing director of Keepface Emin Veli told Trend on October 8.
This would allow the development of these technologies in the country, while simultaneously controlling them and preventing various offenses, he added.
"Today it is necessary to support a crypto market in Azerbaijan for its development. This means that the market needs more favorable conditions. This can be achieved by creating a special zone, in compliance with international law, where all operations would be implemented using cryptocurrency. In this zone, entrepreneurs and investors could be granted certain benefits. This would attract various investors to us," Veli said.
The marketing director noted that the reason for the conservative approach of the state to the use of cryptocurrency is more related to security issues.
"Many people think that the state wants to get some financial benefit, but this is not true. I believe that security is of paramount importance for the state. No one wants cryptocurrency to be used to finance illegal activities. It is a serious issue and it concerns all people everywhere. Creating a zone will help to control these issues. Special schools can be opened within this zone and experts can be attracted. It will allow creating the necessary ecosystem to help further extension and development of the market," Veli stated.
In general, there are good prospects for the development of the crypto market in Azerbaijan, and this should be used, he said.
"If not to be late in making a decision, then the country will be able to become a leader in the region. This will allow attracting large amounts of investment into the country and make it attractive for entrepreneurs and investors from various countries," Veli said.
Nonetheless the increase in cryptocurrency demand, this particular market is not regulated in Azerbaijan yet.
Yet, the Center for the Study and Development of the Market for Cryptocurrency and Blockchain Technology was established in early April 2018. The Center focuses on awareness-raising, preparation of proposals on the regulation of the cryptocurrency market and blockchain, as well as the provision of consulting services in this area.
A blockchain is a continuously growing list of records, called blocks, which are linked and secured using cryptography. Each block typically contains a hash pointer as a link to a previous block, a timestamp and transaction data. Most often, copies of block chains are stored on a variety of computers and are independently of each other processed by them.
The first blockchain was conceptualized in 2008 by an anonymous person or group known as Satoshi Nakamoto and implemented in 2009 as a core component of bitcoin where it serves as the public ledger for all transactions.
---
Follow us on Twitter @AzerNewsAz
Category News