Economy Ministry to accelerate construction of logistics center for persimmon producers [PHOTO]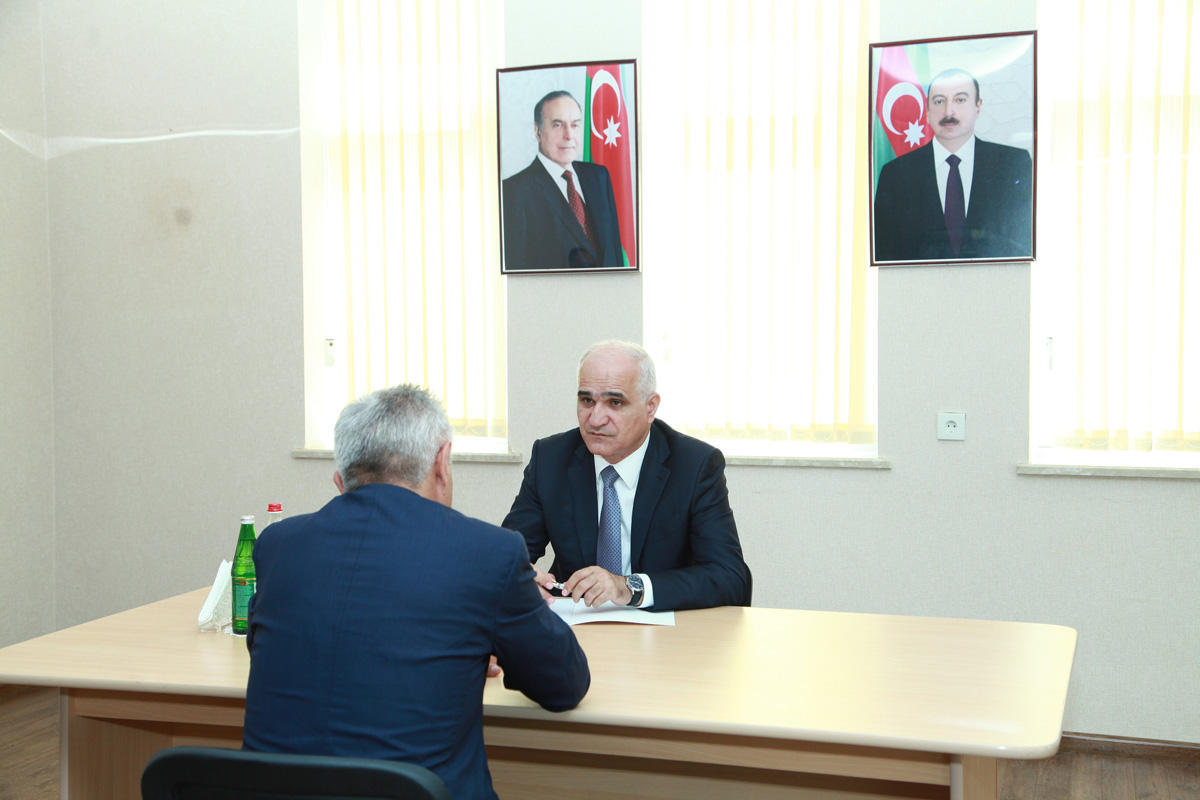 By Sara Israfilbayova
Nowadays, local farmers seek to expand the persimmon production in Azerbaijan through the newly-created Association of Persimmon Producers and Exporters.
The main task of the Association, supported by the Economy Ministry, is to increase production of competitive and export-oriented products under the brand "Made in Azerbaijan".
Currently, a laboratory and a logistics center for the Association are being built in the Goychay region.
The Economy Ministry decided to speed up the construction of the logistics center by providing an additional concessional loan.
The decision was made during the meeting of Economy Minister Shahin Mustafayev with residents of Astara, Lerik and Lankaran regions in Astara on August 31.
The construction of the logistics center is expected to be completed by late 2017, which will allow to increase the export volumes and access EU markets.
Persimmon is widespread in the tropical and temperate climatic zones. Homeland of persimmon is considered to be the northern part of China, but now persimmon is grown in Azerbaijan, Georgia, Greece, Kyrgyzstan, Turkey, the Crimea, Australia and other countries. In general, there are more than 500 kinds of persimmons.
With the arrival of fall come persimmons. The fruit is available in Lankaran, Goychay, Agdash, Agdam, Ganja and Zagatala regions of Azerbaijan.
Persimmons can be eaten raw, tossed in salads or served alongside dishes. They are a good source of vitamin C and contain dietary fibre.
Persimmon trees grow best in subtropical and temperate climates, prefer full sun and should be protected from strong winds. The persimmon tree is deciduous and can grow up to 7 metres. The tree starts producing fruit after about three or four years of growth. Persimmons grow to about the size of an apple. They start out yellow and become orange and even a tangerine-red color when fully developed.
The fruit helps to fight weakness, anemia, vitamin deficiency, and chronic gastrointestinal diseases. The fruit is the perfect source for fiber, phytonutrients, flavonoids, and antioxidants. The amount of fructose is high in persimmon, which is why people should enjoy it carefully and not eat too much.
Moreover, it enhances the activity of the digestive process, regulates metabolism, as well as has a good effect on the treatment of diseases of the cardiovascular system.
---
Follow us on Twitter @AzerNewsAz