10 October 2014 18:20 (UTC+04:00)
1 195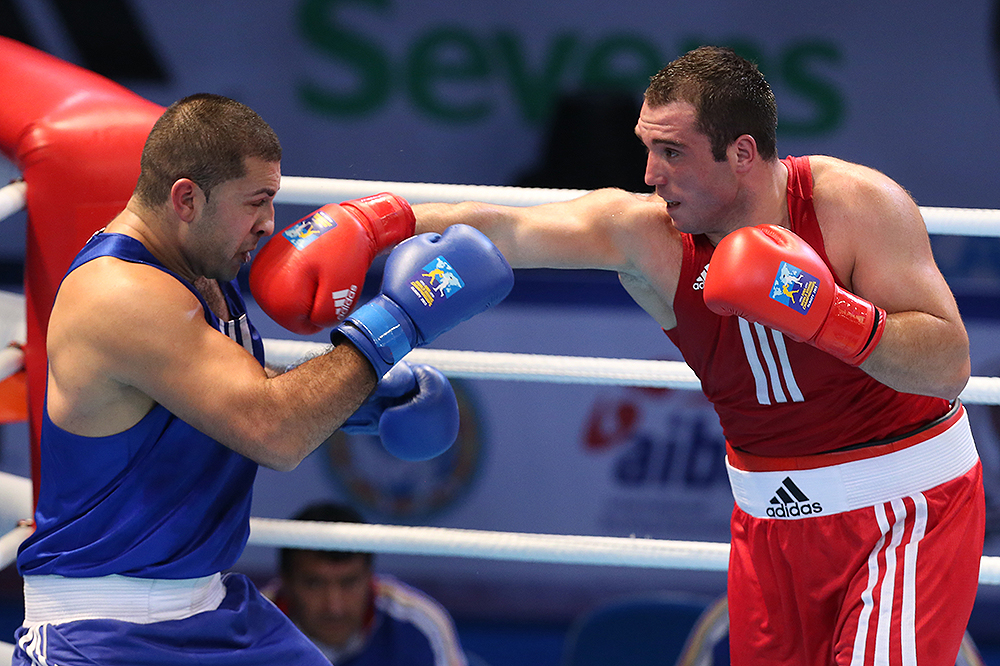 By Nigar Orujova
Baku 2015 European Games has confirmed that Boxing and Wrestling competitions at next summer's event will offer qualification chance for the Rio 2016 Olympic Games.
The sports will offer the leading athletes a chance to begin their journey to Olympic Games qualification, ensuring a high standard of competition at the inaugural European Games.
In total, 11 of the 20 sports at Baku 2015 will offer qualification opportunities for the next Olympic Games to be held in Brazil.
President of the European Olympic Committees Patrick Hickey said: "I am delighted to see that the sports program at Baku 2015 continues to move in the right direction with Boxing and Wrestling now confirmed as part of their road to Rio 2016.
"Part of the European Olympic Committees' vision for the European Games was to create an elite competition that offered athletes increased opportunities to test themselves at the very highest level, so we are very pleased that Baku 2015 is delivering exactly that."
Baku 2015 Chief Operating Officer Simon Clegg said: "The fact that so many international sports federations are including the inaugural European Games as part of their Olympic Games qualification process is testament to what a top quality event we will have here in Azerbaijan.
"The European Olympic Committees and President Patrick Hickey have ensured their vision of a major multi-sport event for the entire continent will be one of great value that will see Europe's finest athletes improve their chances of competing successfully at future Olympic Games."
In Boxing, athletes who win a medal in each of the 10 men's weight categories at Baku 2015 will win a place at the AIBA 2015 World Boxing Championships. The top ranked boxers at that competition will then win a quota place for their National Olympic Committee (NOC) at Rio 2016.
In Wrestling, European athletes and NOCs are obliged to compete in the Baku 2015 European Games as the first step in their qualification journey to Rio 2016.
Baku 2015 Director of Sport Pierce O'Callaghan said: "The European Federations have completely embraced the vision of the European Games and it is a reflection of the world-class competition we will have at Baku 2015 that 11 of the 16 Olympic sports on our programme now include qualification opportunities for the next Olympic Games.
"Boxing and Wrestling will be two of the most popular sports at the first European Games, so it is great to know that many of the athletes will begin their road to Rio 2016 here."
The sports which are now offering Rio 2016 qualification opportunities are Archery, Athletics, Boxing, Cycling, Shooting, Swimming, Table Tennis, Taekwondo, Triathlon, Wrestling and Volleyball.
The first European games will take place from June 12 to 28, 2015. More than 6,000 athletes will compete in 20 sports over the 17 days next year. Most newspapers, websites, radio and TV stations across the globe are preparing to cover the games.
Related News