19 May 2015 17:35 (UTC+04:00)
2 386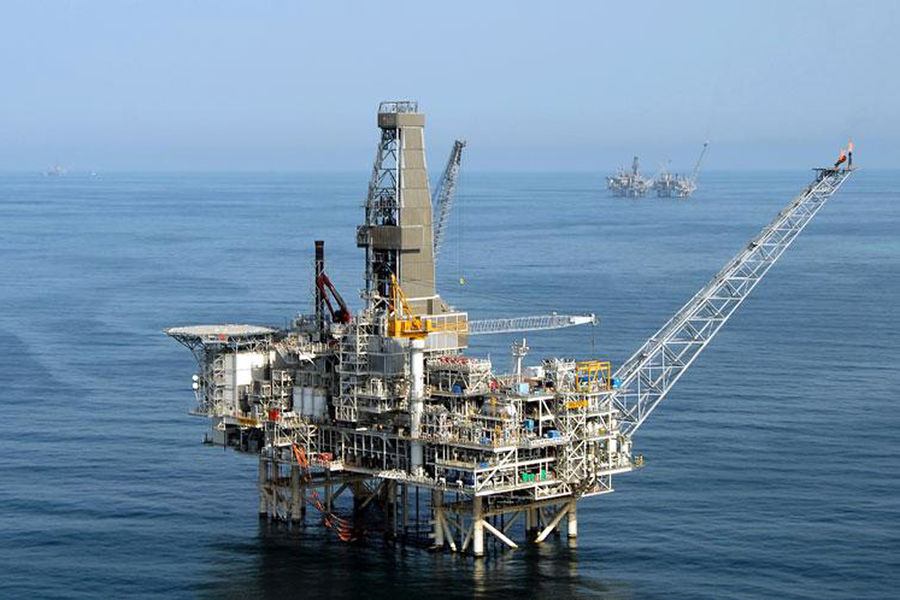 By Gulgiz Dadashova
Europe is either at or close to a turning point in its Ukraine-crisis-motivated strive to add another vector to its energy security.
A key part of ensuring secure and affordable supplies of energy to European countries involves diversifying supply routes, energy officials have repeatedly announced pointing to the Caspian region.
There is now a renewed interest by energy-rich Turkmenistan to supply Europe, Marco Giuli, a policy analyst at the European Policy Center, believes.
The Turkmens seem to be firm on the idea of supplying energy to Europe this time. Along with Azerbaijan, which already agreed with Europe on gas supplies from its giant Shah-Deniz field, Turkmenistan is considering a close partnership with the EU.
"As Russian imports of Turkmen gas are decreasing and there are no more Turkmen exports to Iran, Turkmenistan risks finding itself excessively dependent on Chinese outlets," the expert wrote in an e-mail to AzerNews.
Maros Sefcovic, the European Commission vice-president in charge of Europe's energy agenda, summarized the recent Ashgabat meeting saying that both countries had a "mutual understanding" when it came to supplying energy-hungry Europe. "Europe expects supplies of Turkmen gas to begin in 2019," he noted.
The Ashgabat meeting, as Sefcovic said, found the project, designed to bring Azerbaijani gas to Europe across the Caspian Sea via the Southern Gas Corridor, "to be an important and strategic project".
However, the SGC project would require another important link -- the Trans Caspian Pipeline --to bring Turkmen gas to Europe.
The roughly 300-kilometer under the Caspian sea pipeline would link Turkmenistan, which sits on the world's fourth largest gas reserves, to Azerbaijan, the Caspian region's locomotive in bringing Caspian gas to Europe.
However, nothing is as simple as it seems as many issues have yet to be resolved.
Questions such as: who will build the pipeline and who will finance it, as Azerbaijan's energy minister Natig Aliyev noted, remain to be answered.
But, the Caspian Sea status can prove to be the most challenging issue. Russia and Iran, which are both uneasy about the proposed new gas export route to Europe, opposed a pipeline on the bottom of the Caspian Sea, arguing this could harm the fragile ecology of the sea.
Russia, which ensures 30 percent of all EU gas import, would lose one third of its European gas market should Caspian gas reach the EU. Thus, it can heavily obstacle the project.
"Russia can keep preventing a legal settlement of the Caspian waters, but this might not be enough. If the Turkish Stream comes online at the planned size, Russia will be able to flood the Turkish market and price out competitors from the Caspian project, where extraction is way more expensive than in Russia and less adaptable to a low prices environment," Giuli said.
Moscow instituted to build the Turkish Stream, a South Stream alternative under the Black Sea to Turkey, in late 2014. Russia's Gazprom and Ankara has recently reached an agreement to start gas deliveries via the Turkish Stream in 2016.
Giuli also named Europe's gas demand outlook among the main problems. "The outlook is projected to be stagnant at best for a long time due to weak economic performance and policy action supporting efficiency and renewables."
Consumption of natural gas by EU countries hit 369.90 - million tonnes of oil equivalent in 2014, compared to 388.60 mtoe in 2013 and 393,50 mtoe in 2012, according to Euromonitor International.
Characterizing the prospects of potential supply routes to Europe, Giuli believes the discussion is framed in terms of a competition between the Turkish Stream and an expansion of the TANAP route aimed at bringing to Europe Caspian gas and – one day – gas from Iran and the Iraqi Kurdistan when the political situation is stabilized.
"In a way, this replicate the historical rivalry between the South Stream and Nabucco, two political projects which sank for their inability to comply – respectively – with the EU legal settlement and economic reality," Giuli wrote in an e-mail to AzerNews, adding that new plans differ from the previous as "they are commercially more sound".
"Competition will take place at the market place rather than through infrastructural control," he believes.
The 1,850 kilometer Trans-Anatolian Natural Gas Pipeline, which is due to be completed in 2018, will link the existing South Caucasus Pipeline which connects Turkey to the Azerbaijani gas fields in the Caspian Sea, through Georgia.
First gas deliveries to Europe planned in 2020. The cost of the work on all elements of the Southern Gas Corridor is estimated at almost $45-48 billion, according to the preliminary data.
--
Follow Gulgiz Dadashova on Twitter: @GulgizD
Follow us on Twitter @AzerNewsAz
Related News